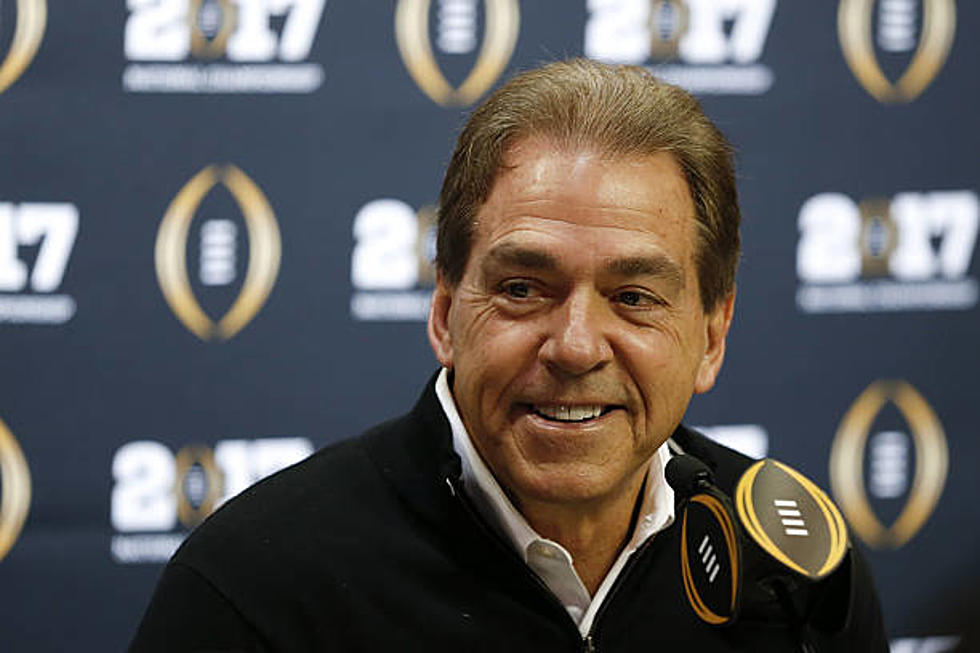 Hugh Freeze Jealous of Nick Saban's Latest Hire
Icon Sportswire via Getty Images
The Austin Armstrong era in Tuscaloosa was spectacularly brief, and Nick Saban wasted no time replacing him. Now, Hugh Freeze is jealous of Saban's new hire.
Robert Bala is the reported replacement of Armstrong, a rapidly ascending defensive mind who is now the co-defensive coordinator in Gainesville.
Bala worked under Freeze at Liberty University for the 2022 season. Bala came from Southern Utah and wasn't in any of the coaching trees Freeze traditionally pulls from, so he was really rolling the dice on him.
"I'm jealous that Nick got him," Freeze said on WJOX Monday. "I typically don't go outside of my tree too much but I had him highly recommended to me at Liberty. He was at Southern Utah. He was wanting to break into the FBS level, and I interviewed him, and was absolutely blown away by his knowledge, his demeanor for teaching. I mean, he's a rising star. The guy was incredibly valuable, a great evaluator and he's a great human being."
Freeze also claimed that Saban called him to get his opinion on Bala.
"Obviously Nick and I are friends, and I know it's hard for a lot of people to believe," Freeze said. "When Nick called me I just said, 'I think he's really, really good and you ought to interview him.' Evidently he did. I haven't talked to Nick since he interviewed him, but evidently he did well."
Bala's hiring is only reported. It is yet to be announced formally by the University of Alabama.
Crimson Tide Class of 2023 Commits
A look at all Alabama commits from the class of 2023.
Alabama vs Austin Peay
The Alabama Crimson Tide defeated the Austin Peay Governors by a score of 34-0 on Saturday November 19, 2022.
Happy Birthday to Coach Nick Saban
The greatest college football coach of all time turns 71 today! Take a look at a picture of Nick Saban everywhere his coaching journey has taken him before arriving in Tuscaloosa!
More From 105.1 The Block