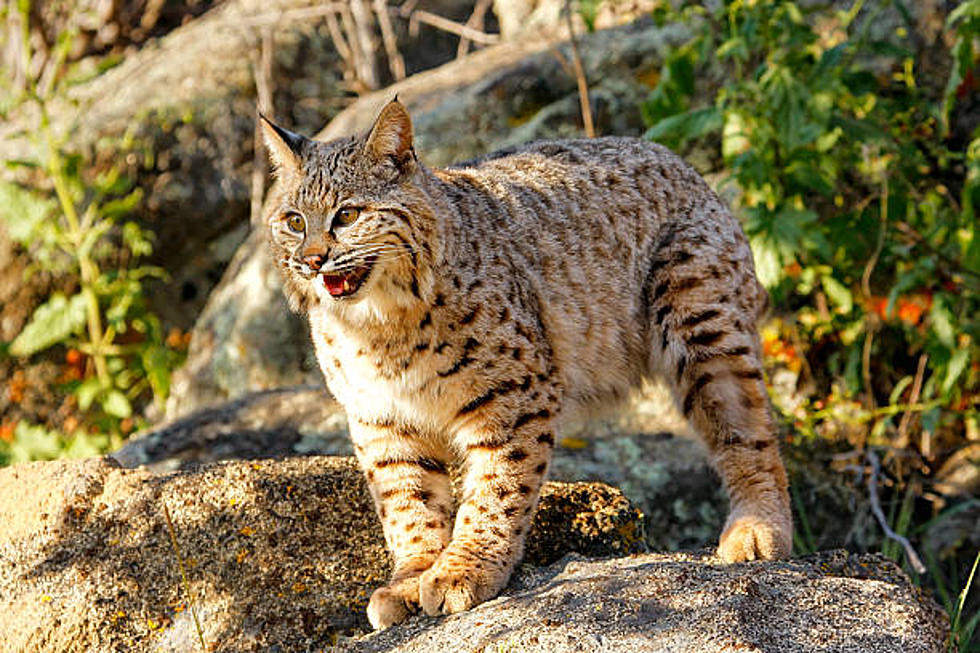 ALABAMA: Bobcat Attacks Woman In Driveway Caught On Video
Getty Images/iStockphoto
With all the available security cameras we can install in and around our homes, we can catch a variety of situations.  From scary to laughable to criminal.
We have all seen videos online of situations that make us gasp in horror.  Walking to our cars is not a situation where we would assume we are in danger.
Yet, this video shows that a short walk from our porch to our car can require medical attention.  Imagine walking to your car with your precious pet in a crate when all of a sudden you're attacked.  To see video scroll below.
A woman was attacked by a bobcat in her driveway and her husband thankfully rushed to her side to help her.  You can see how a gorgeous morning turned into terror.
While walking to her car, Kristi Wade was attacked by a bobcat. As she was screaming during the attack her husband, Happy, came to her rescue. He rushed around their car and pulled the bobcat off her back. Happy said that the bobcat kept trying to attack Kristi as he held it by its neck.  He threw the bobcat and you can see it turns and runs right back toward where the attack happened.  Kristi stated she knew it was a cat because she heard the angry hissing and growling right before the attack. She did not know it was a bobcat.
Now, bobcats are not animals we normally see during daylight hours. Happy had to shoot the animal which was rabid.  The couple suffered from bites and scratches and needed medical attention.
Now, an Alabama woman living in Crenshaw County was also bitten by a rabid bobcat. Her situation began as she stepped outside her home and saw what she assumed was a stray dog with her 2 dogs in the yard.
The extra "dog" began to turn around to look at her and she quickly realized that it was not a dog but a bobcat! It escalated from there when the bobcat attacked her.
Now there is no way to prevent a rabid bobcat attack, but we should make sure our pets have received the rabies vaccine for their safety.
Most Dangerous Alabama Animals That Could Kill You
10 Most Dangerous Animals in Alabama
The state of Alabama is known for many things, such as college football and southern hospitality, but it is also home to some not-so-friendly critters. This is a list of some of the most dangerous animals in random order.
25 Best Towns to Raise a Family in Alabama
More From 105.1 The Block