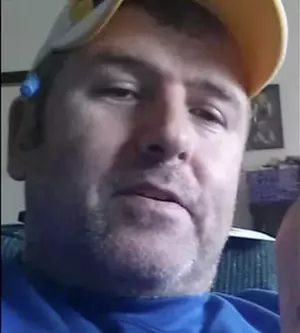 Alabama: Hoarder Finds Husband Mummified In Closet
Troy Police Department
Picture this scenario…
Your spouse goes missing and you file a missing persons report.  Eight long months later, no word as to where your spouse may be. Then the holidays roll around, and as you look for your Christmas ornaments and decorations your spouse is found.
Well before you guys cheer in happiness, this woman found her missing spouse, mummified, in the closet of their home.  Yes, you read that correctly, she found her mummified husband in the closet of their home!
When the police and coroner finished investing this…mummy, it was ruled that he committed suicide.  What famous mummies do we have here in Alabama?
Alabama has, as always, told the world to hold its beer! Let's talk about Pap and Mollie.  Pap and Mollie lived in west Birmingham in the 1930s. One evening in a drunken fight between this married couple, they stabbed each other to death. This alone is a sad situation but what makes it worse…no one ever claimed their bodies from the funeral home.
They became residents of a family-owned funeral home that was in business for over 100 years.  Unfortunately, when the business closed, Pap and Mollie remained behind in the funeral home. A few months after the doors closed the building caught fire. Pap and Mollie were propped up against a back wall and after the fire, they were exposed.
Imagine walking by and just seeing 2 mummified bodies standing there.  I believe my first instinct would be to run, and I am not a runner.  Police did investigate, and found no foul play.  So how did the fire start? Did Pap and Mollie start the fire to be found? A fire does not just spark from nothing…So once again, I have questions that may never be answered.
Pap and Mollie have thankfully been laid to rest in a proper burial. The Scott McPherson Funeral home has donated the money needed to do this. They have both been placed in a single coffin and buried at the Lakeview Cemetery in Edgewater.
Downright Unbelievable Quirky Alabama Town Names
Have You Heard of these Quirky Alabama Towns? Some are Downright Unbelievable.
Here's Why Southerners Do Not Belong in Horror Movies
The Five Women on Death Row in Alabama
Across the United States, there are 51 women on Death Row with 5 from Alabama. Find out their crimes and how long they have been waiting for their execution.
More From 105.1 The Block