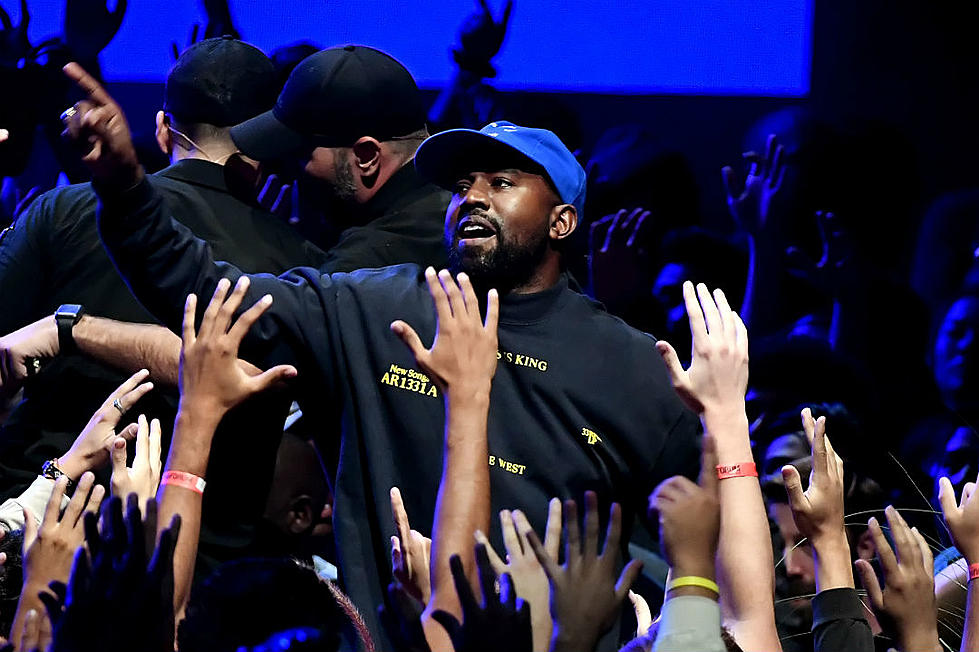 Here's What Fans Are Saying About Kanye West's Jesus Is King Album
Kevin Winter, Getty Images
The oft-delayed project finally arrived on Friday afternoon (Oct. 25), about half of a day after a usual release time of midnight EST. (Per Consequence, this was because Cons was mixing and mastering the project until 4 a.m. EST, and then it takes eight hours to ingest into streaming services.) Though it's still early, the initial reactions seem generally favorable on social media.
"I don't care what anybody thinks about him, he is still the best artist of your generation. Simple," one fan wrote. "People ain't gon like this masterpiece cuz it's about god and not violence, sex, drugs or money #JesusIsKing."
Another seemed genuinely impressed with how much Kanye talked about God and Christianity.
"Not to go full Shai Linne on here, but it is kinda crazy to hear the gospel and Christ proclaimed more clearly from Kanye than most "Christian hip hop" these days," he wrote.
Christian rapper Lecrae was also pleased at 'Ye's new focus, writing, "Regardless of how you feel about #KanyeWest the content is refreshing to hear. God will get His glory. And #JesusIsKing."
Not everyone is as pleased, however. One fan did not like the songs' length, and wrote that 'Ye basically dropped song previews and not real songs.
"This nigga dropped 11 snippets #JesusIsKing," he tweeted.
Others have taken notice of the length as well. "We really waited for a 27 minute album #JesusIsKing," another fan wrote with a picture of a clown.
Check out more reactions to Kanye West's Jesus Is King album below. What do you think of the project thus far?
See Photos of Kanye West's Different Looks Over the Years
More From 105.1 The Block