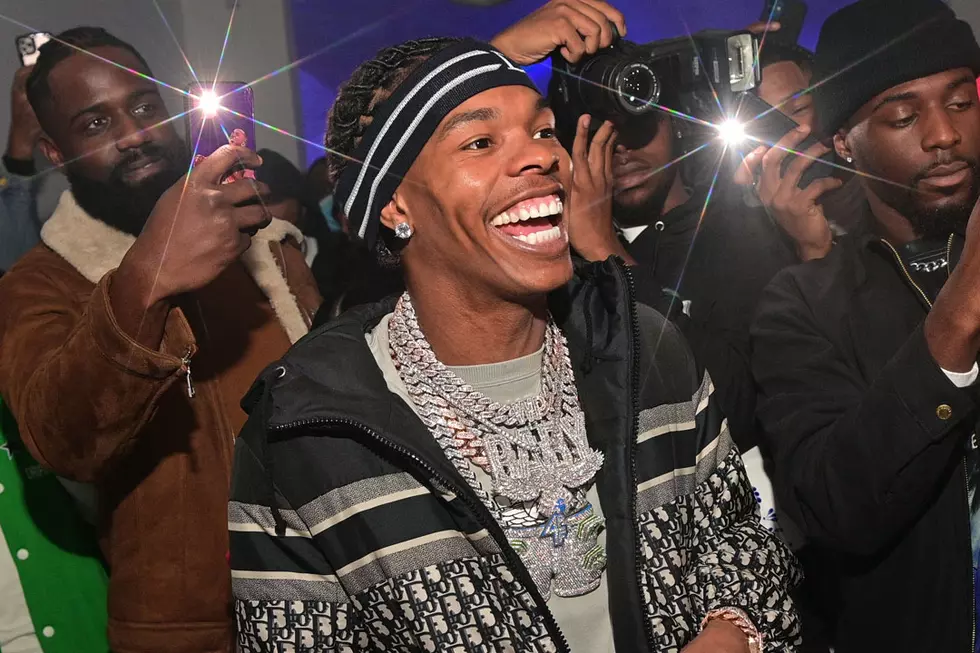 Lil Baby Giving Away 1,000 Coats To Alabama Residents
Prince Williams, Wireimage
Lil Baby Giving Away 1,000 Coats To Alabama Residents 
Lil Baby has had a great year musically, especially with the success of his album "My Turn." Now he's giving back to Alabama residents for the holidays.
Earlier this week, City Councilor John Hilliard announced that he's partnered with rapper Lil Baby to give away 1,000 coats to Alabama residents.
Councilor Hilliard posted on his Facebook page making the announcement, "During these trying times, this is an incredible gesture of kindness for our community and I want to thank Lil Baby for his willingness to come to Birmingham and support District 9! I am so excited to announce that Grammy-nominated rapper Lil Baby is partnering with District 9 to give away 1,000 coats to Birmingham residents. In addition to coats, I will also be raffling off 15 bicycles!."
Last month, Lil Baby tweeted how he'd planned to donate the money earned from his hit song "The Bigger Picture." It seems like this is one of the ways he's spending that money.
This is huge for the Alabama community. I find a lot of times people in Alabama feel looked over, especially by celebrities. The fact the Lil Baby is giving back to his fans and communities across the country is more than admirable.
The giveaway will be at One Pratt Park, 601 Dugan Ave, Birmingham, AL 35214, on December 28, 2020, from 1 PM until 4 PM. Families must pre-register at https://birminghamwishes.splashthat.com/. Residents must register ahead of time before the event. If you know anyone in Birmingham who wants to register, tell them to get on it ASAP so they don't miss out!
Enter your number to get our free mobile app
KEEP READING: 3-ingredient recipes you can make right now
More From 105.1 The Block