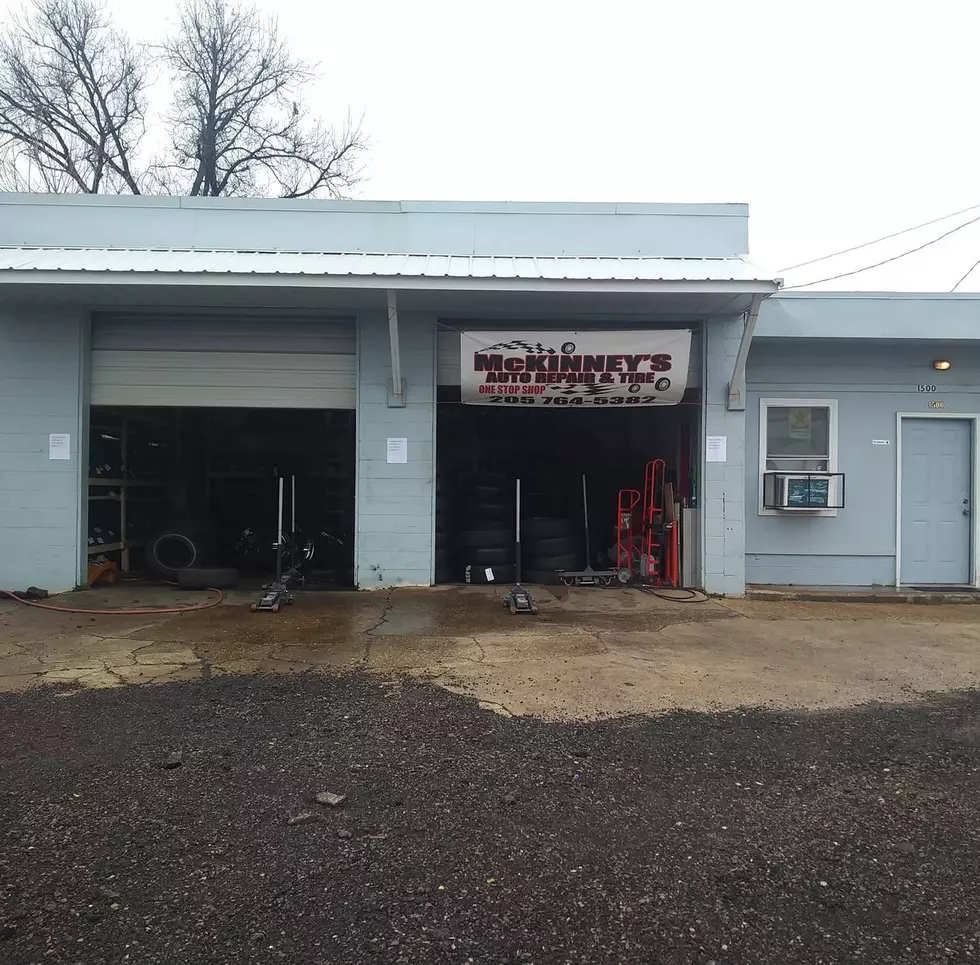 McKinney's One Stop Auto Shop Provides GREAT Customer Service
(Credit: Facebook/McKinney's One Stop Auto Shop)
Most of us like to see our family, friends, and neighbors prosper.  We take joy in others' ability to obtain financial freedom.  And when quality service is attached to those success stories, it makes it all the more special.
When it comes to automotive needs in Tuscaloosa, one would be hard pressed to find better service than that which is offered at McKinney's One Stop Auto Shop.
In addition to selling new and used tires, McKinney's One Stop Auto Shop also offers brake jobs, oil changes, roadside assistance, and automotive detailing including buffing, waxing, and shampooing.
But here's where McKinney's One Stop Auto Shop really stands out: Customer service!
All too often, we hear horror stories concerning customer service.  Hearing good reviews is a rare occurrence.  However, that's all that seems to come when you mention McKinney's One Stop Auto Shop!
You get stories of how the company met motorists wherever they were in order to address their automotive needs.  You hear about how the low prices have no correlation to the quality of care.  There are numerous who have testified that McKinney's stayed open late to help a customer or even met the customer at the shop during off hours to make sure the customer's vehicle was in proper working order.
Is it a state of the art facility? No.  Does the company own the latest technology? Well, you can never tell... Remember, you can't tell a book by its cover.  There's no telling what's in that building!
But what's definitely inside are the tools to make your car run, to keep it clean, and hard working men who are determined to legally provide for themselves and their families.
Enter your number to get our free mobile app
Household Cleaning Hacks
More From 105.1 The Block