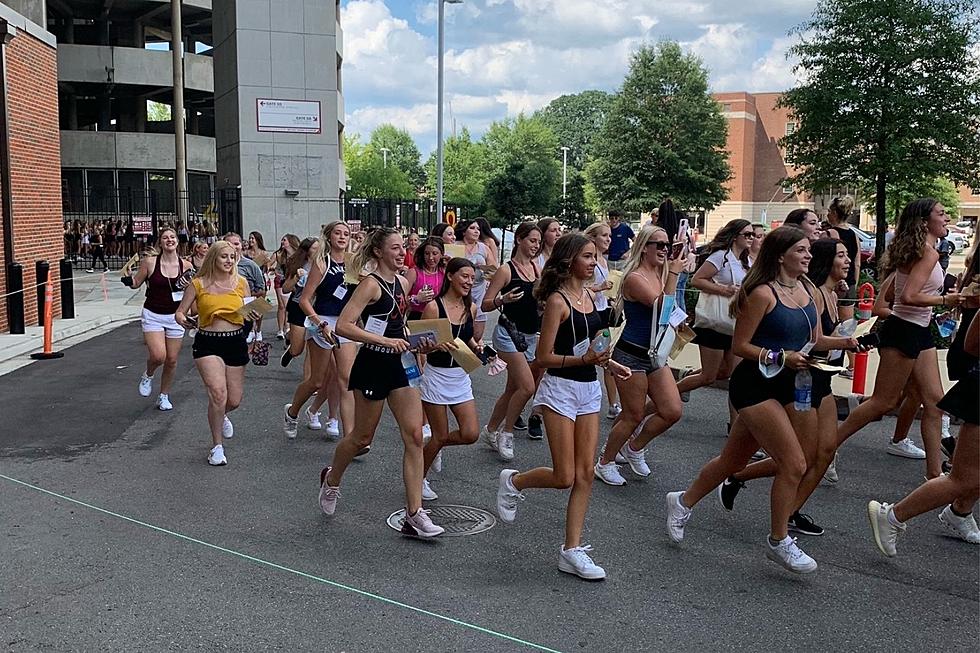 Tuscaloosa, Alabama UA Rush Week Goes TikTok Viral
Captain Ray, Townsquare Media
Before the Fall semester kicks off at the University of Alabama, there is typically a rush season. The University of Alabama Division of Student Life that focuses on Fraternity and Sorority Life, claims that "the fraternity and sorority community at The University of Alabama is one of the largest and most vibrant in the United States." I believe, have you seen those houses. I want to be invited to one frat party or sorority brunch this year. And I won't even get started on the fees. 
Last year, due to the coronavirus pandemic, it was held virtually. This year, the rush week has been in-person and extremely busy. How can it not be, think about there are over "10,000 students, the UA Greek community comprises 35 percent of the undergraduate student body and is home to 66 social Greek-letter organizations."
Rush Week at UA ended on Sunday, August 15th, but the week is filled with many activities like open houses, philanthropy, sisterhood rounds, and many other in-person activities. The final day is Bid Day when the various sororities welcome home their newest members.
What I have enjoyed about Rush week is everything that went down on TikTok. Before I knew it, I was down a 2 hour rabbit hole of TikTok vides about hair, makeup, nails, name brand outfits, dance moves and more. The ZTA's might have stolen the rush week show with their own TikTok theme song. It truly gave a sneak peek at sorority rush life at UA.
But what was even better than a rush week was the grownups and jokesters that went down that rabbit hole with me and others not part of any sorority. Those TikTok videos were hysterical.
(Source) Click here for more from  The University of Alabama Division of Student Life.
6 Things Southerners Say Differently Than Anyone Else
Alabama Lovers: Check Out These 15 Dazzlingly FREE Phone Wallpapers
Let "Alabama the Beautiful" spruce up your phone with these 15 free wallpapers. Save one, or save them all: you can't go wrong!
To save the photo(s) on mobile, just long-press on an image to bring up the menu to save it to your camera roll. If on desktop, simply right-click on a photo to save it to your computer.
Downright Unbelievable Quirky Alabama Town Names
Have You Heard of these Quirky Alabama Towns? Some are Downright Unbelievable.
Famous Alabamians from A to Z (Almost)
Check Out these Famous People with Alabama Roots, from A to Z (Almost)
10 Commandments of Living in Tuscaloosa, Alabama
More From 105.1 The Block