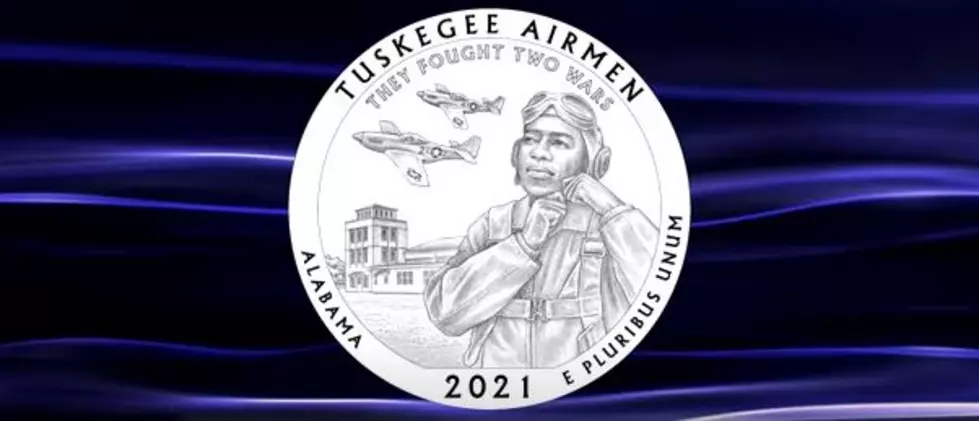 Tuskegee Airmen Honored with U.S. Mint Quarter
World Numismatic News via YouTube
Tuskegee Airmen Honored with U.S. Mint Quarter
Enter your number to get our free mobile app
Even if you are not a coin collector you want to get your hands on the latest instalment of the American the Beautiful coin program. It was launched in 2010 by way of the America's Beautiful National Parks Quarter Dollar Coin Act of 2008.
The unique silver bullion coins "feature reverse designs depicting national parks and other national sites in each state, District of Columbia and five U.S. territories — Puerto Rico, Guam, American Samoa, U.S. Virgin Islands and Northern Mariana Islands." Click here for the full list of the various coins.
Now, the United States Mint has just released a coin that honors the Tuskegee Airmen Historic Site. Originally it was to be released February 1, 2021 but it was released early due to demand. I can't wait to get mine.
The coin brings such a wonderful honor for the Tuskegee Airmen. The coin is very distinguished as well. According the U.S. Mint, the "reverse (tails) design depicts a Tuskegee Airman pilot suiting up to join the fight during World War II with the Moton Field control tower in the background."
The part of the coin that I like the most is how the "pilot looks upward with pride and confidence as two P-51 Mustangs pass overhead. The inscription "THEY FOUGHT TWO WARS" is arced across the top as a reference to the dual battles the Tuskegee Airmen fought–fascism abroad and racial discrimination at home."
(Source) For more the United States Mint America the Beautiful Quarters program, click here. Click here, to get ordering information.
Check Out This No-Sew Face Mask Tutorial
More From 105.1 The Block