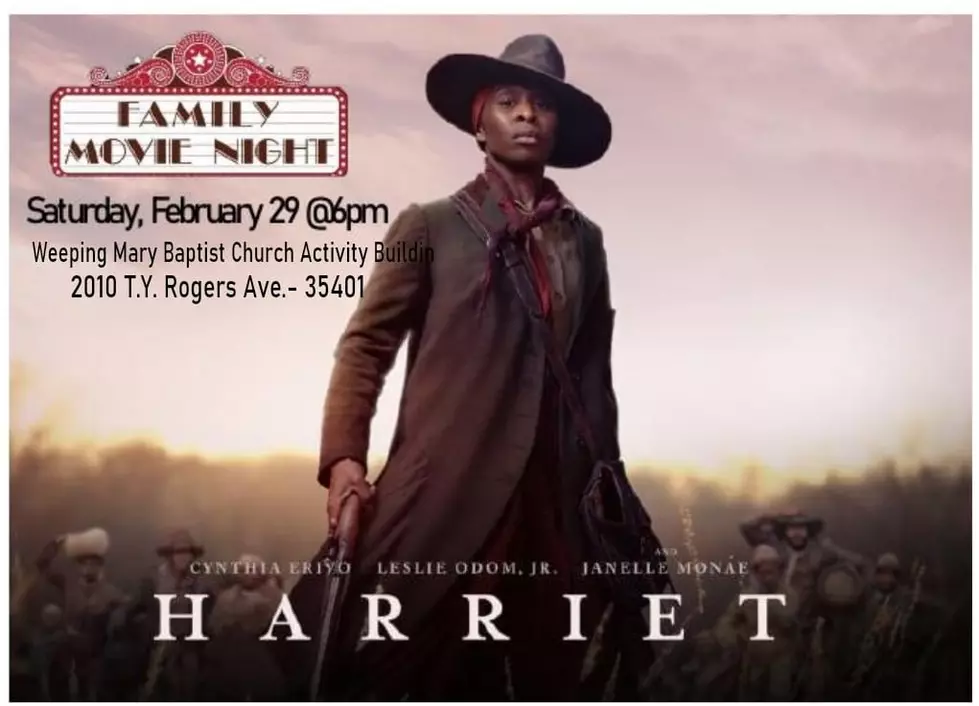 Weeping Mary Baptist Church to Show 'Harriet'
Credit: Facebook/Family Movie Night - Harriet
If you're like many who had an interest in the movie "Harriet" but missed it in the theaters, this weekend, there's a chance for you to see it without renting it at home.
The Weeping Mary Baptist Church will have a showing of the movie this Saturday, February 29, beginning at 6pm. This movie will be a great way to not only close Black History Month but to also spark discussion about African American heritage with younger generations.
There is no admission to attend. For more information, visit the event page by clicking here.
More From 105.1 The Block