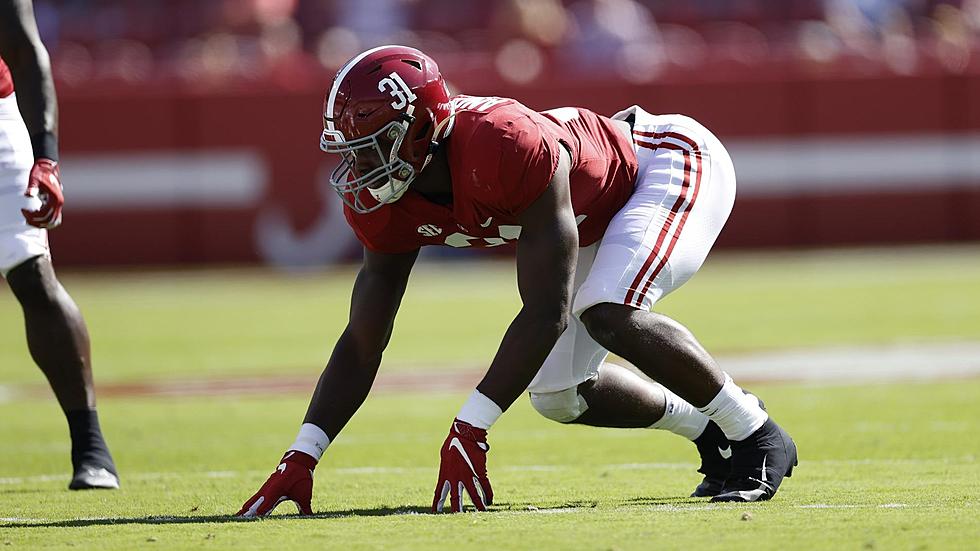 Saban Updates Anderson Injury: Knee is Questionable
Alabama Athletics
At the end of Mercer's first offensive possession of the second half, Will Anderson left the game with an apparent leg injury. He went to the medical tent and soon after was led to the locker room by team physician Jeff Allen.
Anderson will not return to the game with a "lower extremity injury."
Anderson hurt what appears to be his right ankle when he was hit with a chop block from a Mercer running back.
"Will Anderson went out, we're checking out his knee," Saban said after the game. "He's questionable as to what his circumstance will be for the upcoming week."
Anderson's trip to the locker room has been deemed precautionary.
Sophomore Chris Braswell will replace Anderson in the lineup.
Anderson recorded three tackles, including one for loss, before exiting the game. In Week 1, Anderson led the team in tackles with 9 and recorded 1.5 sacks.
Alabama is already without the edge linebacker that lines up opposite of Anderson, Christopher Allen. He suffered a foot fracture in the second quarter of Alabama's 44-13 win over the Miami Hurricanes.
The Alabama Crimson Tide 2021 Defense
The Alabama Crimson Tide led the SEC in scoring defense in 2020 holding opponents to 19.4 points per game. The Tide is expected to be even stronger on defense this fall, returning several starters from last year and an impactful transfer.
Alabama Crimson Tide All-Time Sacks Leaderboard
More From 105.1 The Block