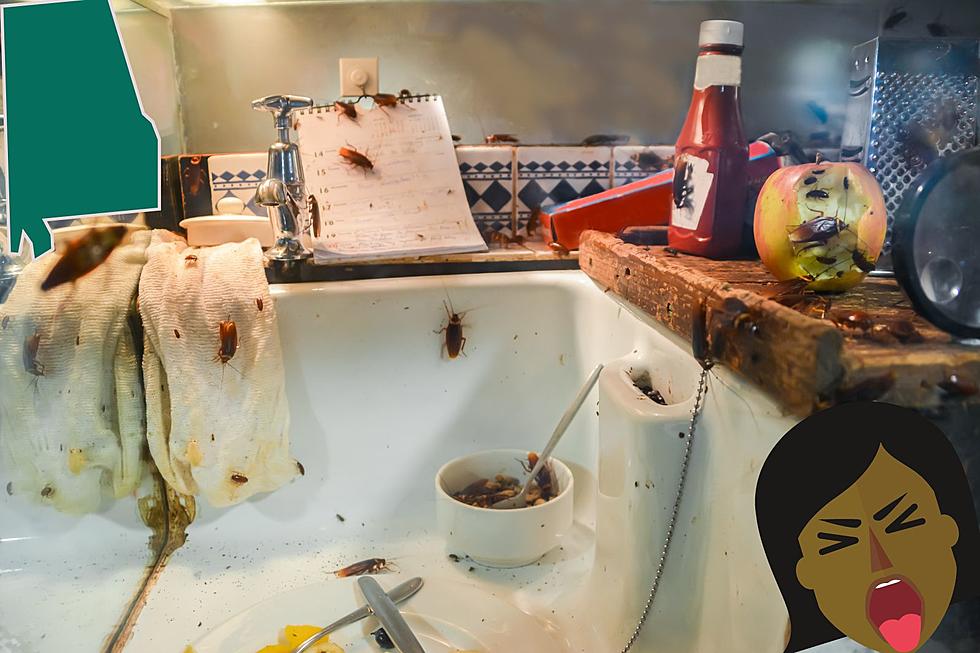 Yuck! 4 Alabama Cities Named Among The Dirtiest In The United States
Canva
Can you imagine explaining to someone all the great things about the place you live and in the back of their mind, the know to NEVER move there?
Not because of the crime rate, not because of the lack of resources, but because your city was listed as one of the most dirtiest in the country?!
Living in Alabama for a few years, I've learned so much about southern culture, and being "dirty" was never part of that culture in my eyes.
Staying in Alabama has it's advantages.
Beautiful sights, the best college sports teams and of course a great food selection.
A huge disadvantage is being listed as one of the dirtiest cities in the country, if you live in one of these three cities.
To determine the nation's dirtiest cities, Lawn Starter compared data from 150 of the biggest U.S. cities across four categories, including pollution, living conditions, infrastructure, and consumer satisfaction.
Grab the air fresheners and maybe even a can of raid. These Alabama cities made the list of dirtiest cities in Alabama.
Huntsville
Out of the 150 major cities examined in this study, the city of Huntsville came out pretty clean being listed as city number 145. Not the most clean, but definitely not the dirtiest. It only goes downhill from here.
Mobile
The city of Mobile came in at number 117 out of 150. Although I've never been to Mardi Gras in Mobile, the way the streets of New Orleans are left after Mardi Gras only leads me to think the annual celebration contributes to this ranking.
Montgomery
Montgomery made the list at a pretty reasonable number all things considered. 109 out of 150. At least it wasn't high up on the charts like this next city......
Birmingham
The highest ranking Alabama city on this list takes the title as Bama's dirtiest city. Not necessarily a bragging right huh? Birmingham came in at number 13 on the list, just outside of the top 10 dirtiest cities in the country.
Not exactly a great thing to be on this list. If you live in one of these cities, do you agree with the study?
Do you think this information would stop someone from moving to Alabama as a whole?
Alabama A-Day 2023
Highest Earning Bama Pros of All-Time
The University of Alabama is known for constantly cranking out world-renowned athletes, but who of the best active or former pro players have the highest career contract earnings?
AL's Most Expensive Airports in 2023
Data sourced from the Bureau of Transportation Statistics. (Average Domestic Airline Itinerary Fares By Origin City for Q4 2022 Ranked by Total Number of Domestic Passengers in 2022)
More From 105.1 The Block