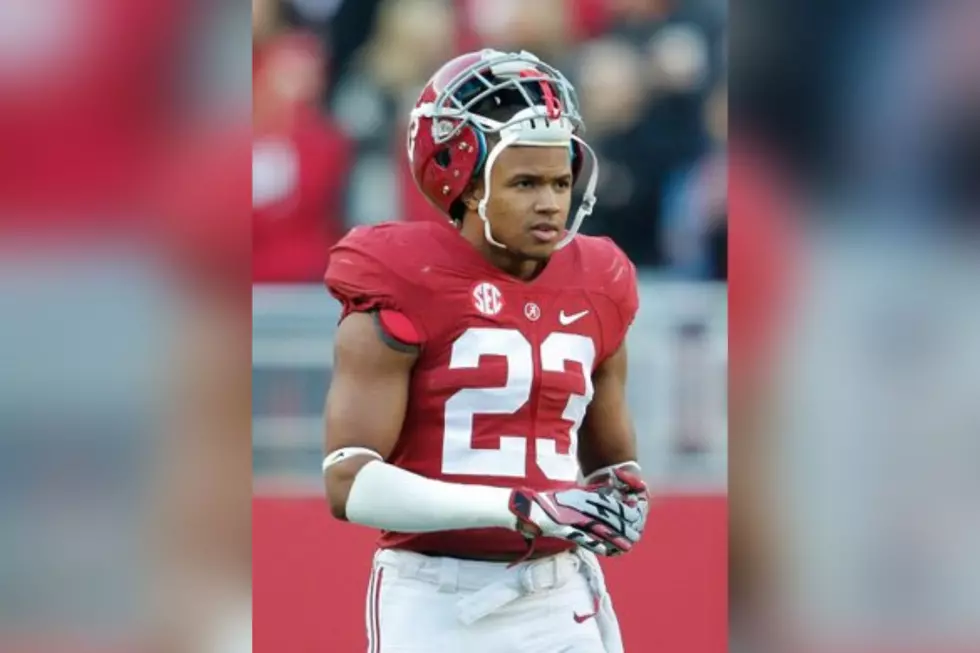 23 Days Away from Bama Kickoff: Jabriel Washington
Photo courtesy of @FanObnoxious on Twitter
Each day counting down to Alabama's Week 1 matchup with Utah State, I will highlight a former player whose jersey number coincides with the amount of days until the game. Bama takes the field just 23 days from now, so let's take a look at former Tide defensive back Jabriel Washington. 
Jabriel Washington joined the Tide as a four star cornerback in the 2011 class out of Jackson, TN. Though he was mostly used as a reserve player in his time with the team, Washington ended his Alabama career as the winner of three national championships, a feat very few have achieved.
He was a star at Trinity High School in Tennessee, playing both football and basketball, and guiding his team to the 2A State Championship game in his senior season. In 2020, he was named to the Jackson-Madison County Sports Hall of Fame for his incredible career.
In his first year on campus, Washington redshirted, but the Tide finished 12-1 and won the national title, defeating LSU in a memorable rematch game. As a redshirt freshman in 2012, he saw time as a depth player in the secondary, ending the season with eight appearances and two tackles. Alabama again won the National Championship, taking down Notre Dame, 42-14.
Washington's sophomore season saw him continue to take on a rotational role, seeing time in just eight games once more. As a junior, he earned a slightly larger role within the defense and appeared in 13 games, finishing with 17 tackles and his first career interception.
In the Tide's Week 4 matchup with the Florida, Washington picked off Gator quarterback Jeff Driskel in the first quarter, helping Alabama secure a 42-21 victory.
In his final season at the Capstone, Washington's playing time took a step back and the senior saw time in just eight games again. He finished the year with six tackles and hauled in his second interception against Charleston Southern. Despite taking a limited role on the team, the Jackson native played an important role in helping the team prepare to win another national title in 2015.
Across his five seasons with the team, Washington compiled just 26 tackles and two interceptions, but has plenty of hardware to show for his Alabama career.
Stay locked in to Tide1009.com for the countdown to Alabama football. Check out the rest of the list here.
Iconic Photos From Alabama's 18 National Championships
Claimed or recognized, no FBS football program has more national championships than the Tide. Look back on all 18 titles in Alabama history with these photos.
Highest Rated Recruits of the Saban Era By Year
Check out Alabama's highest-rated recruit from each Crimson Tide recruiting class during the Nick Saban era.
More From 105.1 The Block