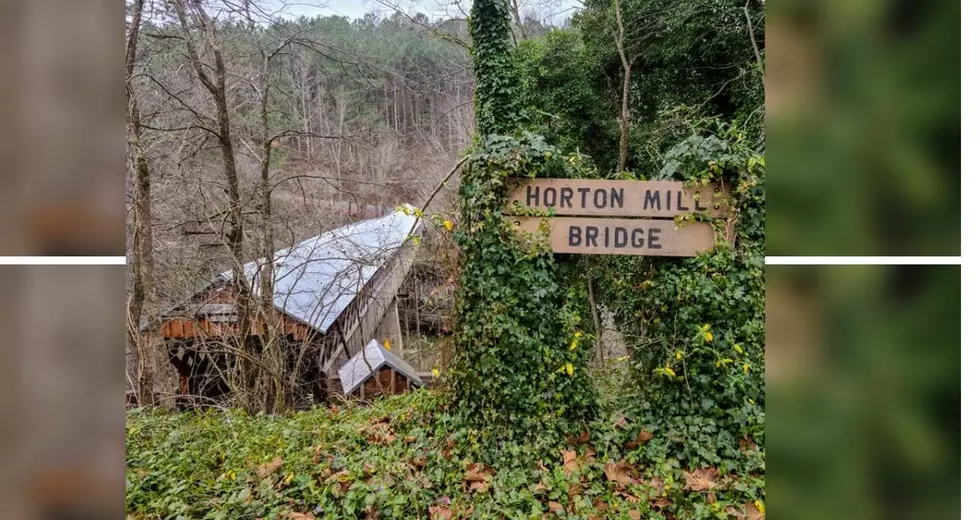 Alabama Is Home To One Of The Highest Bridges In The Country
Via Horton Mill Covered Bridge on Facebook
Alabama Is Home To One Of The Highest Bridges In The Country
Where is the tallest structure you've seen in Alabama? Did you know that one of the highest bridges in the country is in Alabama?
I've been in Alabama for a little over a year and I've been having fun finding out about little gems in the Yellowhammer state.  Alabama is home to some of the world's most historic structures. When I think of bridges and Alabama, the first thing that comes to mind is the Edmund Pettus Bridge.
As I was scrolling through the internet, I came across Only In Your State and they talked about a bridge in Alabama. The bridge is Alabama's Horton Mill Covered Bridge. This bridge looks kind of scary if you ask me. The plants all around it, the covering over the bridge it just looks like a horror movie.
As listed on Only In Your State, the Horton Mill Covered Bridge was constructed in 1934, this historic covered bridge is one of three in Blount County, which is often referred to as the "Covered Bridge Capital of Alabama." Blount County is also home to the annual Covered Bridge Festival. The bridge is 220 feet long and stands at 70 feet tall. Little did I know, this bridge is the highest covered bridge spanning over any U.S. waterway. And it's right here in the Yellowhammer state!
The Horton Mill Covered Bridge is located in Blount County and is worth a trip to see. I'd only take a trip in the daytime. It looks too scary to be there in the dark.
Enter your number to get our free mobile app
KEEP READING: Scroll to see what the big headlines were the year you were born
More From 105.1 The Block