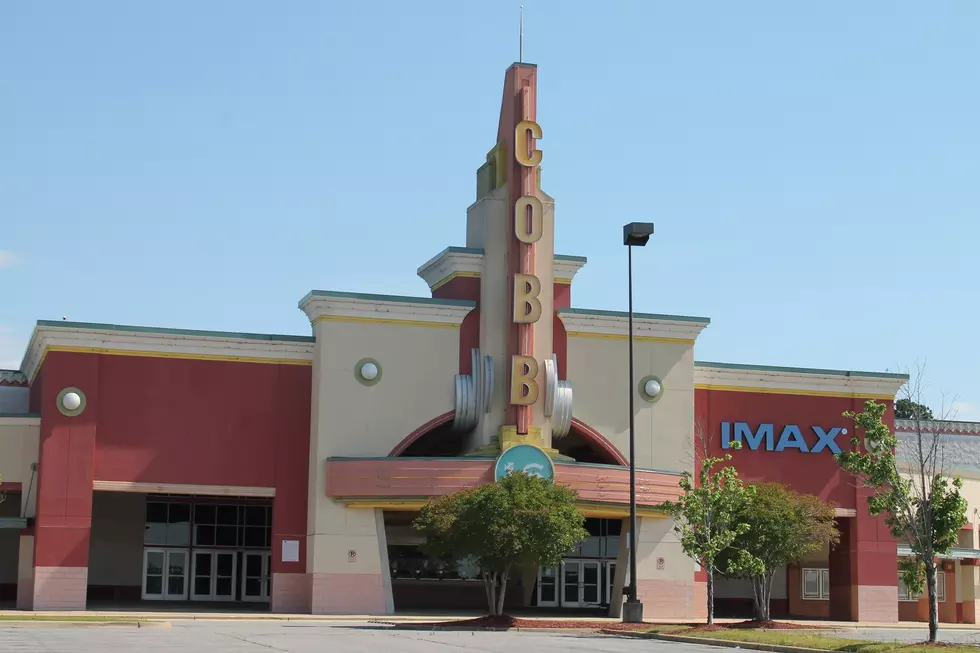 Fate of Tuscaloosa's Hollywood 16 Theater Unsure as Others Reopen
(Stephen Dethrage)
Last Friday, entertainment venues all over Alabama were allowed to reopen as Governor Kay Ivey's amended Safer-At-Home Order went into effect. In Tuscaloosa, Bowlero on McFarland was filled once again with bowlers. The brand new Shindig family entertainment center welcomed patrons for the first time. So what's going on with the Cobb Hollywood 16 & IMAX, the area's largest movie theater?
The answer is not clear, but there are several bad omens to be found about the fate of the cineplex.
In a statement about their bankruptcy filing, a company spokesperson said even before the coronavirus pandemic caused them to close every theater they operate in the US, the company was only getting a fraction of the revenue generated by ticket sales while the lion's share was going to landlords and movie studios.
Add to that the COVID-19 closures, and CMX just could not continue to pay its bills.
"This unprecedented crisis has resulted in the total suspension of our business," their statement said. "We are not generating any revenues while having to pay high fixed costs."
That's not the end of the bad news. As far back as 2001, information about Birmingham-based Cobb Theatres could be found at www.cobbtheatres.com. Since May 11th, that website now redirects to www.cmxcinemas.com, which only lists 12 locations in the United States. The Tuscaloosa location is not among them.
Also troubling: the Guest Relations number listed for Cobb Theatre's Corporate Office in Birmingham rings up a disconnected line.
The search for a definitive answer did not bear fruit -- CMX Cinemas did not immediately return a request for comment. Officials with the city of Tuscaloosa didn't have an answer -- they assumed the theater had reopened last week with the area's other entertainment venues. The Old Greensboro Road building itself is owned by EPR Properties, who leases it to CMX, but a call to their Kansas City, Missouri offices was not returned Friday.
The grounds of the theater have also seen better days -- a fallen tree has been dragged in front of the box offices, and all posters have removed from the wall.
There is no official answer yet as to when the iconic theater will reopen -- or if it will at all -- but stay tuned to this site and station for more information as it becomes available.
Enter your number to get our free mobile app
Celebrities with Ties to Tuscaloosa
More From 105.1 The Block