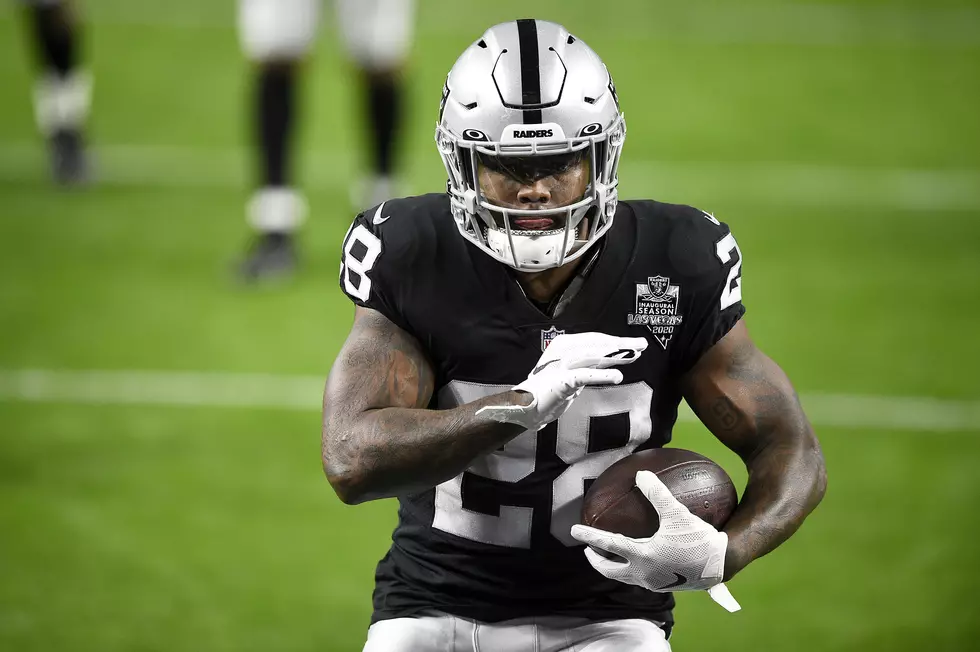 Josh Jacobs Arrested for DUI in Las Vegas Monday
Getty Images
Las Vegas Raiders running back, and former Alabama Crimson Tide running back, Josh Jacobs was arrested Monday morning in Las Vegas with a DUI charge. The story was first reported by Kevin Bollinger of KVVU-TV Fox 5 in Las Vegas.
According to Bolinger, Las Vegas Metropolitan Police say Jacobs was involved in a one-vehicle accident at 4:42 a.m. in a tunnel at the McCarran Airport. Jacobs was booked after being checked for injuries and released from police custody later in the day. Jacobs has a court date set for March 8.
"No complaint has been filed against our client and there are no blood test results to support a suggestion of impairment," Jacobs's lawyer David Chesnoff said in a statement. "We intend to enter a not guilty plea on behalf of Mr. Jacobs if he is ever charged."
The accident and arrest took place less than 12 hours after the Raiders closed its 2020 season with a 32-31 victory on the road against the Denver Broncos.
Jacobs finished his second NFL season with 1065 yards and 12 touchdowns on 273 carries, earning his first Pro Bowl selection in the process.
Enter your number to get our free mobile app
The 10 Greatest College Football Rivalries
More From 105.1 The Block