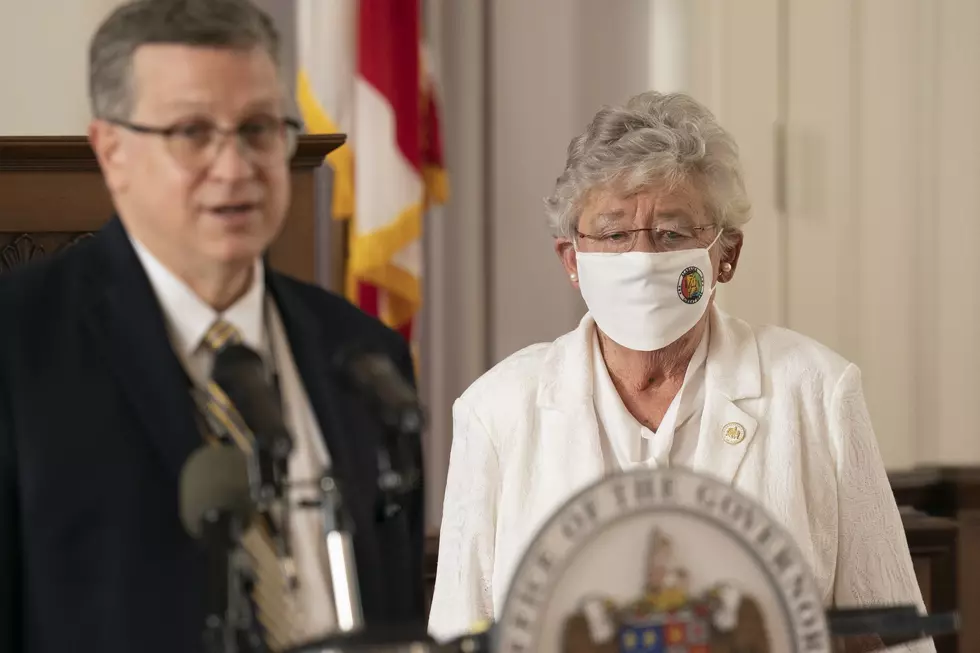 Should Alabama Continue Its COVID-19 Mask Mandate?
(Hal Yaeger | Office of the Governor)
Alabama Governor Kay Ivey's "Safer at Home" order is set to expire this Friday. Do you think that our state should continue its mask mandate?
ABC 33/40 News reports Ivey's decision is coming soon and that she stressed the importance of "personal responsibility" in her statement to the press. I am obviously not a psychic, but this  makes me think that Ivey may follow the lead of Mississippi's Tate Reeves and Texas' Greg Abbott--both of whom recently lifted their state's mask mandates.
I will admit that I am not a fan of wearing a mask, but I am not certain that now is the time to remove the restrictions that have been keeping us safe.
I am thrilled to see confirmed cases of COVID-19 declining in Tuscaloosa and across the state. Winter was especially difficult and the virus seemed to be spreading rapidly after the holidays--and now, finally, we see light at the end of the tunnel.
Many of us (myself included) are getting vaccinated and we're approaching herd immunity. We have all sacrificed so much to keep our families and our neighbors safe, and we are almost there.
I know wearing a mask for a few more weeks will suck, but I am willing and happy to do so if it prevents a friend or neighbor from getting sick.
I can't wait until the day I can literally set all my face masks on fire and never wear them again--I just don't think that now is the time.
How do you feel? Share your thoughts using our app chat and let me know.
LOOK: Answers to 30 common COVID-19 vaccine questions
While much is still unknown about the coronavirus and the future, what is known is that the currently available vaccines have gone through all three trial phases and are safe and effective. It will be necessary for as many Americans as possible to be vaccinated in order to finally return to some level of pre-pandemic normalcy, and hopefully these 30 answers provided here will help readers get vaccinated as soon they are able.
More From 105.1 The Block