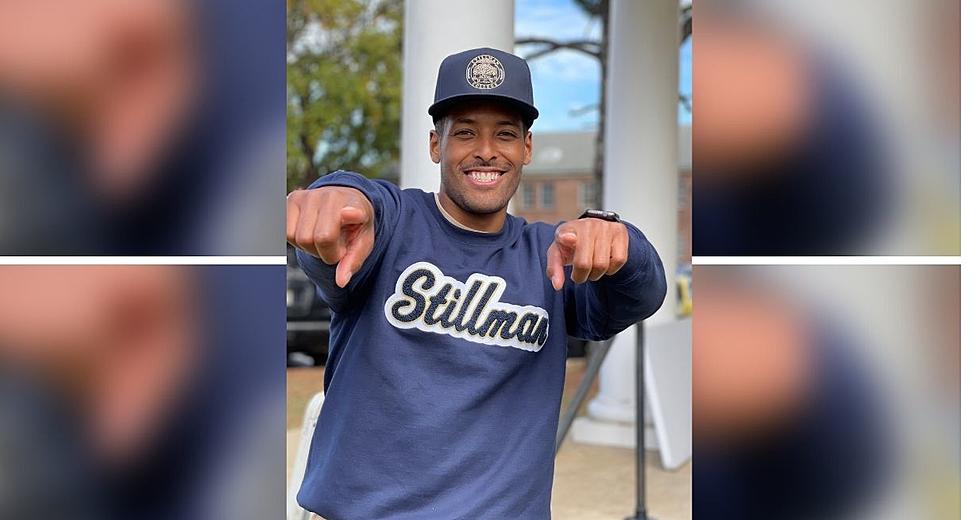 Stillman College Celebrates Founder's Week With Special Celebrity Guest In Tuscaloosa, Alabama
Courtesy, Stillman College
There is never a dull moment at Stillman College. It's even more fun when it's Founder's week with a celebrity guest.
145 years ago in 1876, Stillman College was founded in Tuscaloosa, Alabama. All these years later, the tradition of preparing students for a different world continues.
On November 2nd, Stillman College students, faculty, and staff celebrated Founder's week with a bbq and greek cook-off. The greeks on campus competed in a contest to see which organization had the best skills on the grill.
It took everything in me not to jump in as a special guest judge to taste the food, but they had it covered. I stayed on the turntables so everyone could dance and have a good time.
There was also no need for me to be a judge because they had a special guest celebrity judge. Known to most as Aaron from the popular tv show Greenleaf, William H. Bryant Jr was on campus at Stillman College for this event and he had an amazing time!
You could run down the list of dances he did with the students. The wobble, cupid shuffle, biker shuffle, and even some special dances that Stillman students taught him.
The ladies of Alpha Kappa Alpha ended up taking first place and the Alphas won second place. The grills were all brand new and donated to Stillman College and each winner got a special prize from the school.
Check out the fun from the bbq and greek cook-off at Stillman College!
Stillman College BBQ & Greek Cook-off
60 Years of the Eta Xi Omega Chapter of Alpha Kappa Alpha Sorority, Incorporated
Reasons Why the Crimson Tide Will Beat LSU
More From 105.1 The Block