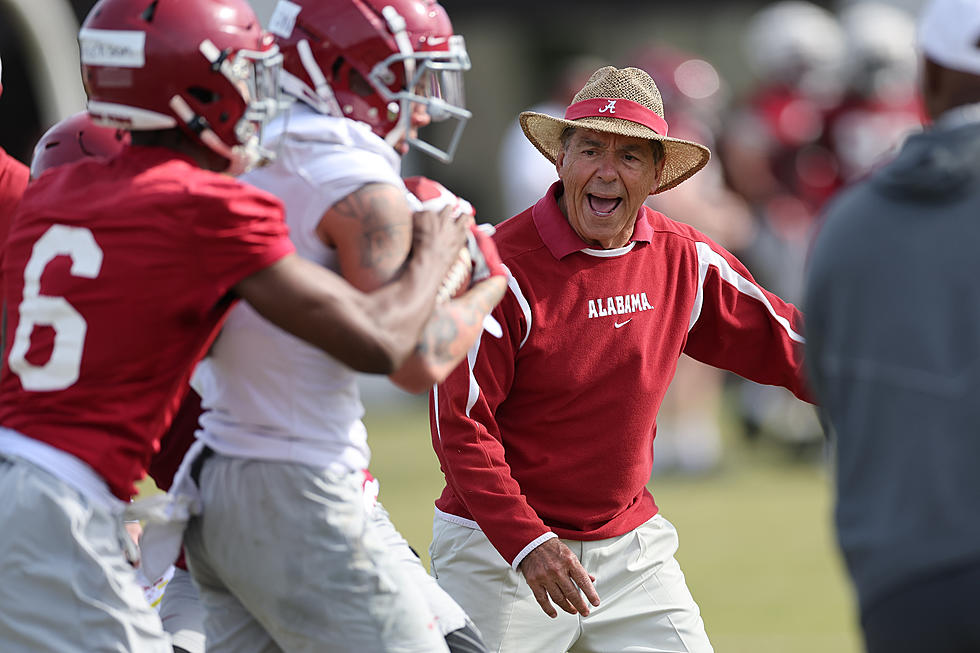 "The Grind is What Keeps Us Going," Nick Saban Explains What Drives Him
Crimson Tide Photos / UA Athletics
Nick Saban joined ESPN's First Take ahead of the NFL Draft to talk about some of his former players that will be selected as well as shed some light on what motivates him at 70-years old.
Opening up on projected first round pick Jameson Williams, Saban spoke very highly of the speedy wideout.
"He's got great speed, but I tell you what, this guy's got a lot of competitive character," Saban said, "He's got a lot of dog in him. He'll play gunner on special teams, he'll run down on a kickoff."
Praising Williams further, Saban continued, "I think he's a guy that can really take the top off. Now, he can do more than that with his catch and run ability, but I really love Jameson. He added so much to our program."
Diving into how he finds motivation at 70-years old, Saban said, "Well, I like what I do. I've been a part of a team for a really long time and it's a lot of fun to be in a leadership position."
Coach continued, "It's always a challenge, I like the challenge. I know most of us complain about the grind (...) but we love the grind too, and the grind is what keeps us going. So that's kind of how I feel about it."
Saban enters his 16th season with the Alabama Crimson Tide and his 49th overall as a coach since beginning his career as a graduate assistant at Kent State. Across his lengthy career, Saban has compiled more accolades than nearly any other coach across any sport in history, winning seven national titles and sending countless players to the NFL.
Highest Rated Recruits of the Saban Era By Year
Check out Alabama's highest-rated recruit from each Crimson Tide recruiting class during the Nick Saban era.
Crimson Tide's NFL Draft First-Rounders During Saban's Tenure
Take a look back on the Crimson Tide's first round selections under head coach Nick Saban.
PHOTOS: Alabama Celebrates #18
More From 105.1 The Block