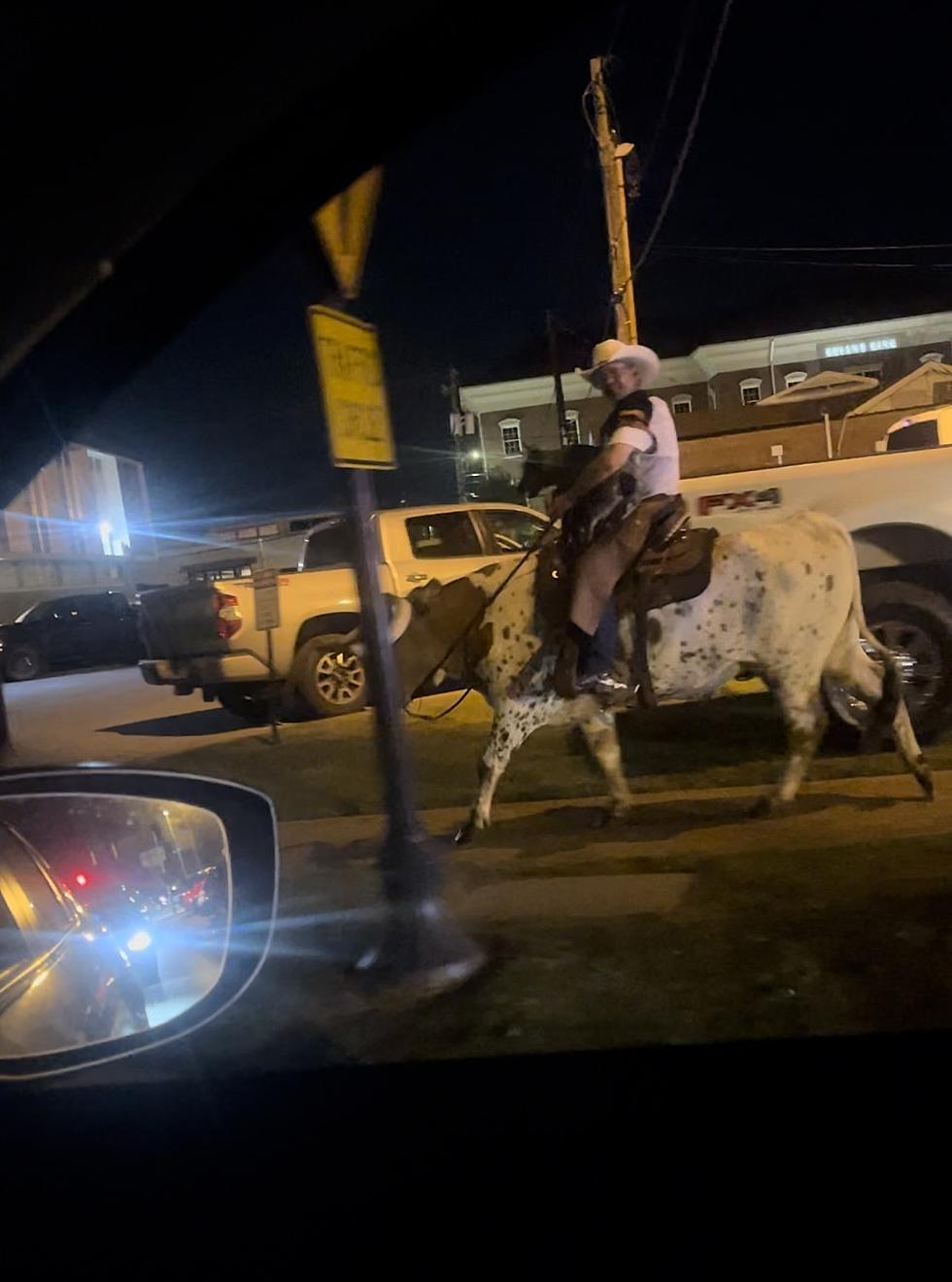 Wow! Longhorn Bull Roams Tuscaloosa Streets After Texas Game
DreDay, Townsquare Media
You'd think this was a mirage. After that unbelievable loss against Texas, it's safe to say many Alabama fans probably saw things they couldn't believe were real.
Although I tuned into the game late, I watched the second quarter into halftime and felt a little glimmer of hope as we scored our field goal and headed into the tunnel for the half.
Daddy duties called after halftime but I caught most of the fourth quarter only to see the tide fall behind.
Ultimately, we lost the game and yes it hurt seeing the tide take a loss.
I rode downtown, there's one thing I saw in Tuscaloosa that literally made me say "Oh this is cool." 
As I'm listening to the Crimson Tide network postgame broadcast on TIDE 100.9, I'm attempting to gather my thoughts and digest this very real loss.
At first, I saw what I thought was a man on a horse, as I got closer, I saw what was not a horse, but an actual Longhorn bull.
There was a guy riding down University Boulevard on an actual Longhorn!
As I got closer,  capturing it on camera, he smiled as he held another animal in his hands while throwing up the Longhorn hand symbol.
The man proudly held out his chest knowing that the University of Texas just defeated the Crimson Tide by 10 points at Bryant Denny Stadium.
The loss does hurt but I can admit that seeing this kind of school spirit from this man made me smile. I wondered how he even got the bull to Alabama.
Alabama vs. Middle Tennessee State
10 Most Dangerous Animals in Alabama
The state of Alabama is known for many things, such as college football and southern hospitality, but it is also home to some not-so-friendly critters. This is a list of some of the most dangerous animals in random order.
Top Stories from the Tuscaloosa Thread (9/4 - 9/11)
15 of the Top Stories published by the Tuscaloosa Thread during the week of September 4th, 2023)
More From 105.1 The Block