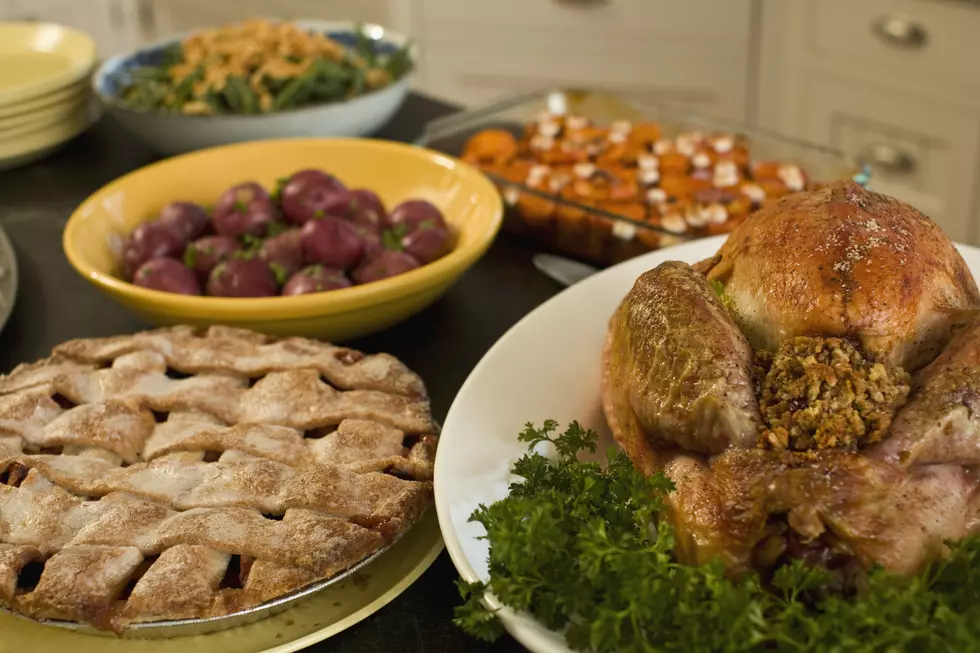 Here's When You Should Start Prepping That Thanksgiving Meal
Comstock Images
Here's When You Should Start Prepping That Thanksgiving Meal
We're days away from a much needed holiday. People all over are buying all the ingredients needed for their perfect thanksgiving meal. The question is, when should you start prepping the meal?
Thanksgiving is traditionally a feast nonetheless for American families. We get together, enjoy family and friends and a laundry list of food to enjoy. We'll get to the thanksgiving menu a little later. The big question is, with all of the food to be cooked for thanksgiving, when does your family start prepping the thanksgiving food?
I asked this question on our Instagram page and on-air and the answers were what I imagined.
Most of our listeners say their family started prepping their thanksgiving dinner on Sunday. That's exactly the day I figured people would say. Only because I know my mom was down in Florida doing the same thing.
So according to what our listeners have told us if you're not already preparing that thanksgiving dinner, you're behind the 8-ball.
I also asked what was on the menu this year for thanksgiving. I got hungry just looking at the answers. Danielle said "Every other yr we do the non-traditional meats... we will bbq this yr! I started today with seasoning the meat.. getting it prepared to go onto the grill.. Wednesday I will do all pies & cakes and Thursday I will do dressing, yams, Mac & cheese, & put meat on grill.. start time is 5 am!!"
The comment that really got my mouth watering was Sarah's comment. I asked what she's injecting her meats with and her response was  "Turkey w/jalapeno butter & my ham w/brown sugar butter." Anybody else all of a sudden getting hungry?
Enter your number to get our free mobile app
My Comfort Foods
More From 105.1 The Block