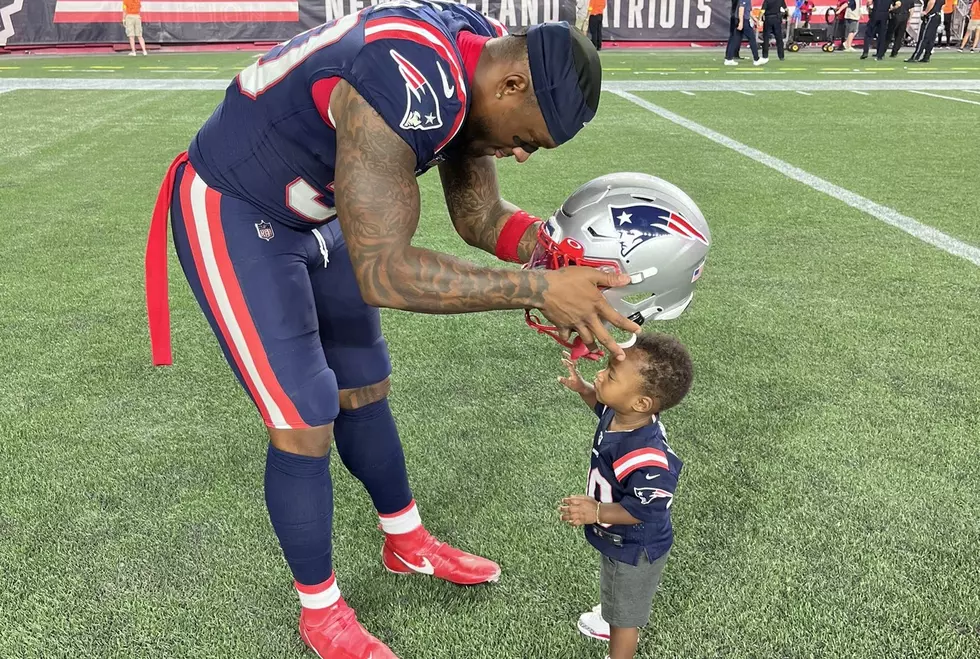 Mack Wilson Shares Adorable Moment With His Son After Preseason Game
Photo via @MackWilSr on Twitter
The kids of former Crimson Tide stars continue to steal the spotlight as we get closer to the start of the NFL season. 
First it was Aaiden Diggs, son of former Alabama defensive back Trevon Diggs, grabbing media attention of the media at the training camp of the Dallas Cowboys. As preseason games have begun, another son of a Tide player has stolen the hearts of many. 
Former Crimson Tide linebacker Mack Wilson revealed via Twitter that his son took his first steps on the field in Gillette Stadium after the Patriots' preseason victory over the Carolina Panthers. 
The Patriots off-season trade acquisition called the moment, "the highlight of my night."
Wilson was traded from the Cleveland Browns to the Patriots back in March in exchange for DL Chase Winovich, giving the athletic linebacker a fresh start for a new team. 
The former fifth-round pick in the 2019 NFL Draft will have his chance to compete for a starting spot when New England kicks off their regular season on Sept. 11th  against the Miami Dolphins.
Highest Earning Bama Pros of All-Time
The University of Alabama is known for constantly cranking out world-renowned athletes, but who of the best active or former pro players have the highest career contract earnings?
Crimson Tide's NFL Draft First-Rounders During Saban's Tenure
Take a look back on the Crimson Tide's first round selections under head coach Nick Saban.
More From 105.1 The Block