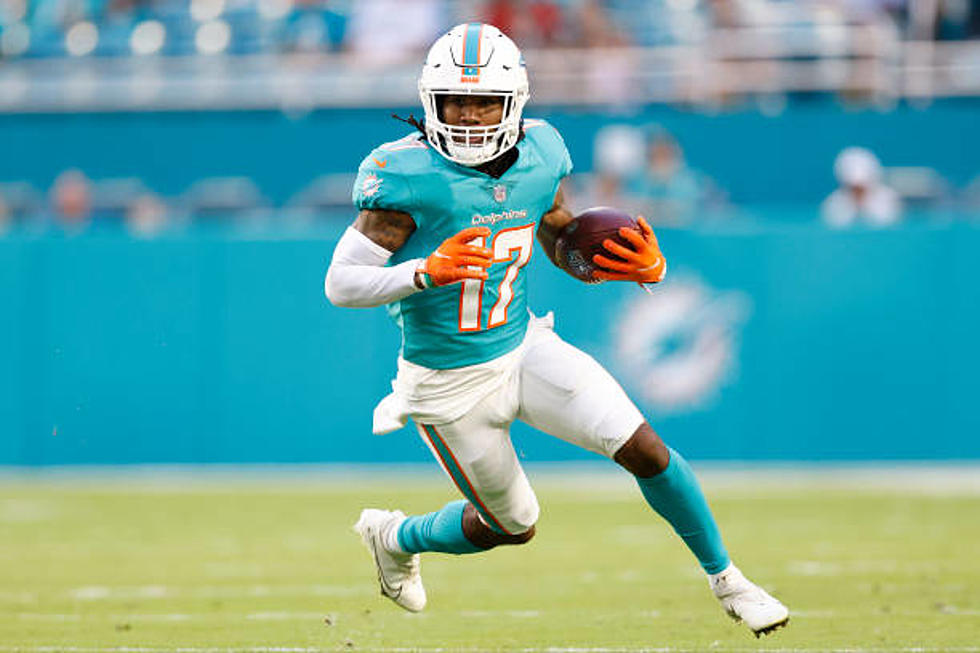 Miami Dolphins' Rookie Jaylen Waddle Makes an 'Instant Impact' in 2021
Getty Images
The Miami Dolphins acquired former Alabama WR Jaylen Waddle in the 1st Round, No. 6 overall pick in the 2021 NFL Draft with the assumption that he would lead the team in explosive plays for the offense. With Week 1 complete, Waddle is already playing a greater role for Miami then anyone's ever envisioned.
Waddle's best virtue is how electric he is after the catch, can be a great vertical threat to full defenders. His skill set features a rare combination of supreme speed and acceleration after the catch, and elite return ability.
Miami's head coach Brian Flores' offense has had a serious need of a speed weapon for Tua Tagovailoa to look to as a  No. 1 receiver. Waddle could slide right into that spot.
ESPN's Marcel Louis-Jaques wrote that Waddle has made a strong impression this summer and he is expected to be an "instant impact player" right out of the gate this season. With his fellow receivers dealing with injuries, Waddle has become Tagovailoa's go-to weapon in joint practices.
With the Miami Dolphins preparing to widen the field more often, Waddle is the ideal player to make it happen. Waddle could make an early impact for the Dolphins with former teammate Tagovailoa at Alabama. Not only can Waddle provide support on offense, but the Crimson Tide standout can also be a gamechanger on special teams as a kick returner. In his first performance of preseason action, Waddle already showed some of his explosiveness and skill to make defenders miss by returning a punt 24-yards. In watching the clip, you can see Waddle attacks each return, losing little speed when making his cut.
Waddle didn't disappoint in Week 1 as he hauled in 4-of-his-6 targets for 61 yards and a touchdown. His three yard score turned out to be the winning play for the Miami Dolphins.
A handful of draft analysts will agree he was the right fit in Miami from day one, but you will notice that his speed alone is what truly impacts the passing game. Waddle tears apart any defense and forces opposing teams to account for him no matter where he is on the field.
Waddle will make an immediate impact both as a return man and a wide receiver for the Dolphins in 2021.
Alabama Crimson Tide All-Time Rushing Leaders
Meet The 2021 Alabama Offense
The 2021 Alabama offense only brings back three returning starters from the 2020 squad. Get ready for the new season by getting familiar with this year's Crimson Tide offense.
Alabama Tight Ends and Defensive Backs at Fall Practice
Alabama held its fall practice on Thursday. Tight ends and defensive backs practiced hard yesterday as the season opener approaches. Alabama will face Miami in Atlanta for the season opener on Sept. 4.
Alabama Football's Second Fall Scrimmage
The Crimson Tide was back at it on Saturday in Bryant-Denny Stadium. The Tide was more focused on execution of the offense and defense as the Tide is two weeks away from playing Miami in the season opening game.
SEC Mascots
More From 105.1 The Block