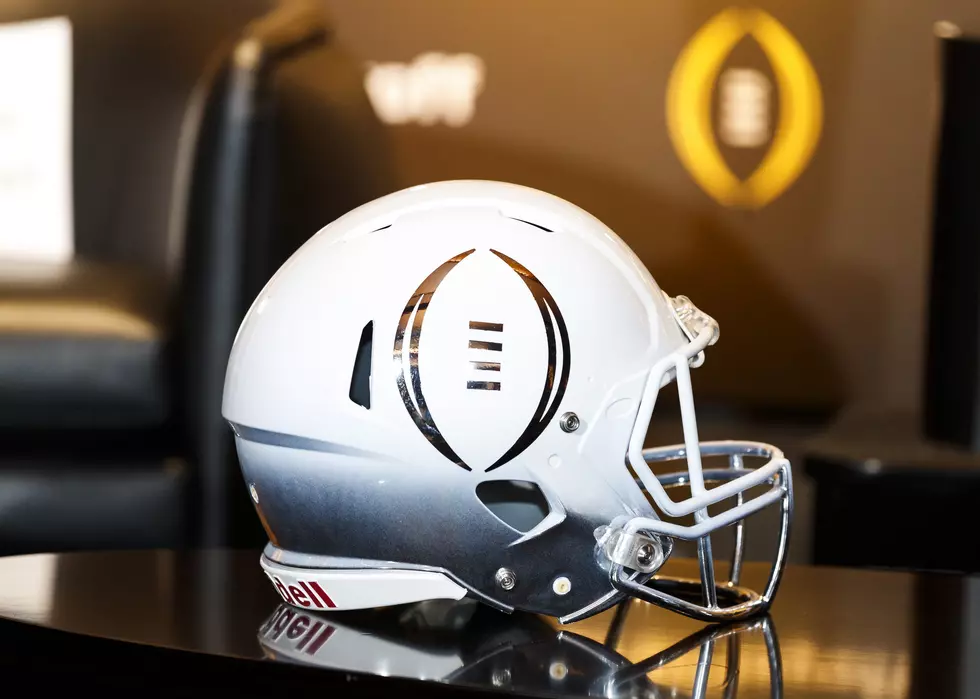 Much to do About an Asterisk: The 2020 College Football Season*
Getty Images
To so many, it's jarring to see such disparity in each team's respective playing records.
Yet, despite the annoyingly ongoing pandemic, the sports world has crowned three other major American sports champions: the NBA's Los Angeles Lakers, the MLB's Los Angeles Dodgers and the NHL's Tampa Bay Lightning. Each of those leagues experienced many disruptions in scheduling and personnel.
As this column is being written, the NFL playoffs have kicked off. Derrick Henry is gearing up to take on a team he has tormented so many times before: the Baltimore Ravens. In four weeks' time, we as sports fans will get to enjoy one of the most normal American pastimes we cherish as the next Super Bowl champion will close out an incredibly successful NFL season.
With three of the Big 4 professional sports leagues crowning its world champion and one more soon to follow, it's interesting none have faced the same tired conversation.
That of course is whether an asterisk is present in relation to each champion.
Of course, as I have been reminded so many times, comparing college football to professional sports isn't quite as cut and dry as the argument likely should be. After all, college football really only trails the NFL in American sports in terms of popularity, fan engagement or revenue.
The unappreciated luxury in professional sports though is the structure, the uniformity. Because of this reason alone the conversation does not exist. The 2020 professional sports champions, fortunately, do not carry an asterisk, at least derogatorily.
Enter your number to get our free mobile app
Maybe in this way, McAfee was right. Each world champion carries a footnote explaining how and why each respective season went as it did.
*This champion was crowned in a season disrupted by the global pandemic caused by the coronavirus in 2020.
The conversation is so much different now for college football. In a truly unexpected turn of events to fans in 49 other states, the Ohio State Buckeyes defeated the Clemson Tigers in the College Football Playoff Semifinals at the Sugar Bowl.
Normally a team headed to the College Football Playoff National Championship game would have 13 or 14 wins under its belt. The Buckeyes have basically half of that, while the Crimson Tide heads to Miami with a regular regular season's worth of wins.
The fairness of the situation is called into play for a sport that honestly spits in the face of fairness.
Yes, there will be a footnote in history for all of mankind's history for the events of 2020, including sports. In one sense there will undoubtedly be an asterisk.
The same simply cannot be said for Ohio State. Now, Ohio State supporters and sympathizers will point to the turmoil the Buckeyes faced and point out the same old argument: it played its schedule and won. Ohio State has beaten three top 15 teams on its path to Miami. Should it win Monday, it will have beaten the top two teams in the land back-to-back.
Likewise, many would call into question the team's right to call itself champion should it leave Miami with a win. Despite the turmoil the Buckeyes faced in 2020, and there is plenty of hardship to point to whether self-imposed or otherwise, Ohio State is a much fresher team. Many fans will take a stance that it wasn't fair that Ohio State benefited from the ineptitude of Big 10 leadership.
But college football has never cared about fairness. It refuses to care. Talk to Cincinnati, Texas A&M and Oklahoma about fairness this year. Trust in the fact that they, and so many before them, do not want to hear it.
Because of the way college football is set up, there is no difference between Ohio State winning the national championship this year and all of the claimed national championships so many schools hold, including Alabama. Say what you may, in the eyes of many the Crimson Tide is playing for its 13th championship.
So no, the asterisk upon the 2020 college football season and its champion will be nothing more than a direction to a footnote on a wiki page. Either Ohio State will win its 9th national championship or Alabama will win its 18th.
The only derogatory asterisk here is on college football itself for allowing such a situation to take place.
The 10 Greatest College Football Rivalries
More From 105.1 The Block