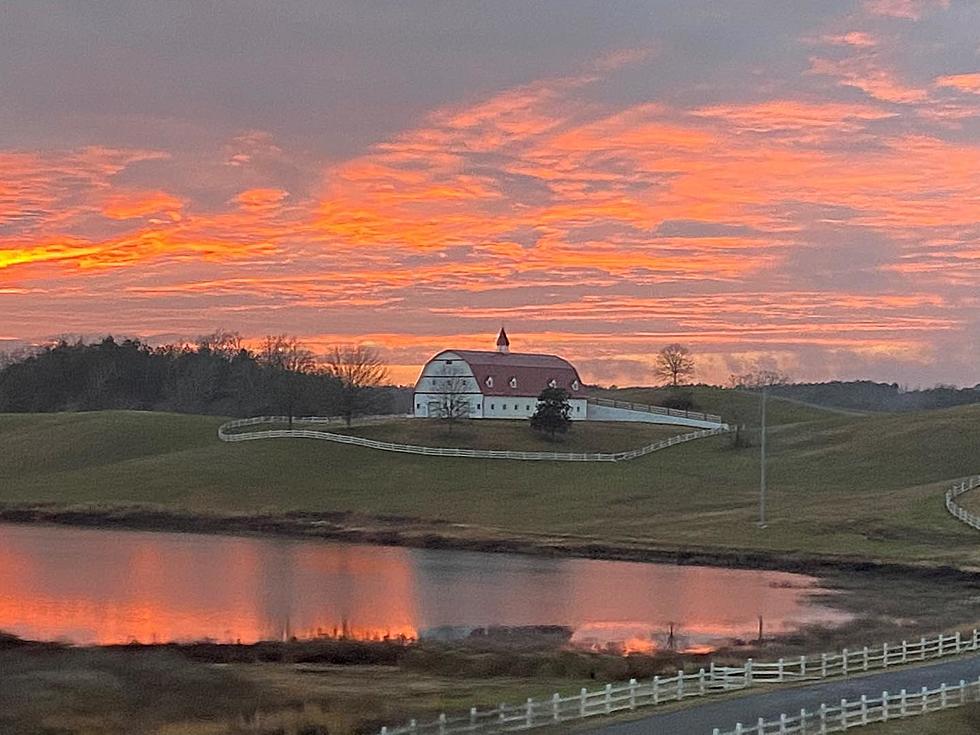 Picturesque Alabama Hallmark Farm To Be Transformed Into This…
James Spann, Facebook
An iconic piece of land in Alabama will soon look a lot different in the coming years.
If you're driving on Interstate 65 in Alabama, when you get to Warrior off exit 280, you're likely to see the famous Hallmark Farm. Soon, the Hallmark farm will look a little different after this project by the Alabama Farmers Federation.
According to a press release from Alabama Farmers Federation, the Federation has identified potential sources for approximately 70% of the $158 million budget needed to complete the project. Those plans call for an indoor livestock arena, covered outdoor arena, two livestock barns and an exhibit hall, said Federation and Alfa Insurance President Jimmy Parnell.
"The executed real estate contract is anticipated to create momentum to solidify funding commitments from public and private partners."
Social media has already begin reacting to plans for the farm to change it's landscape.
There's got to be some things that need to be preserved,"Paige Brown said about construction on the Hallmark Farm land in a video posted to Tik Tok.
"I'd rather look at the farm. It's gorgeous, it's beautiful, it has history."
"The location was chosen after a competitive site selection process throughout Alabama, said Parnell.
"Jefferson County is working cooperatively with the Federation to bring a state-of-the-art agriculture and event center to the heart of the Southeast. The Farm Center would create jobs, enhance tourism and bolster the economy."
In the press release, Parnell. made a point to explain how long Alabama has gone without investing in an agricultural center regionally.
"It's been more than 70 years since Alabama invested in a regional agricultural center. Current facilities are outdated and can no longer meet the needs of Alabama. We are excited to be part of the Alabama Farm Center, which will serve our residents and attract visitors from across the country."
Top Stories from the Tuscaloosa Thread (9/4 - 9/11)
15 of the Top Stories published by the Tuscaloosa Thread during the week of September 4th, 2023)
The Best Sweet Tea Bags
Colony House's "Cannonballers" Tour Stops in Tuscaloosa
Thursday, September 15, 2023 - Druid City Music Hall
More From 105.1 The Block