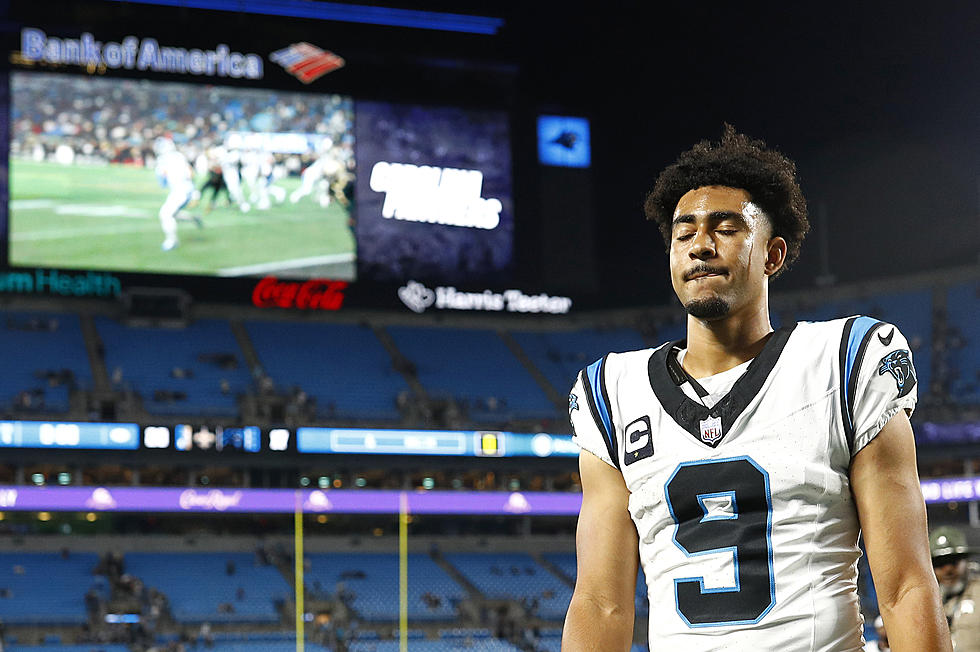 Time To Hit The Panic Button on Bryce Young's Rookie Year??
Getty Images
I've been a fan of Bryce Young since his days at Alabama and when he got drafted, I made a point to root for him this NFL season.
Bryce Young made history by being the selected first overall pick in the NFL Draft. It's never happened to an Alabama player. As if he wasn't already under a major spotlight, this made it much bigger in my eyes.
When preseason started and he played in a few games, I got worried. I'm no football expert, but from what I witnessed, his rookie season didn't look too promising.
The offensive line seemed a little suspect and the worst part is that Bryce Young looked willing to take hits and do what he could to get the win. Yes, that's a great quality for a rookie player, but I don't want my franchise Quarterback taking too many hits, especially in the preseason.
Now that the Carolina Panthers are a few games into the season, I don't know if Bryce Young's rookie season will end positively.
Once again, people are bringing up his size, as he was the lightest round 1 quarterback since 2006 and one of the shortest quarterbacks to ever be drafted.
"There's a reason that undersized quarterbacks have struggled to be successful long-term in the National Football League," said  SuperBowl Champion and former NFL Wide Receiver Keyshawn Johnson.
"Bryce is Okay. You just have to be realistic about where they are at in their program build," said ESPN analyst Louis Riddick.
"You have to let things bake, and we're a microwave society," Scott Van Pelt replied to Riddick and I couldn't agree more.
We're just a few games into Young's rookie career. I have faith he'll be just fine in the NFL.
Alabama Fan Day 2023
Alabama vs. Middle Tennessee State
Alabama's Top 10 Trashiest Cities
More From 105.1 The Block