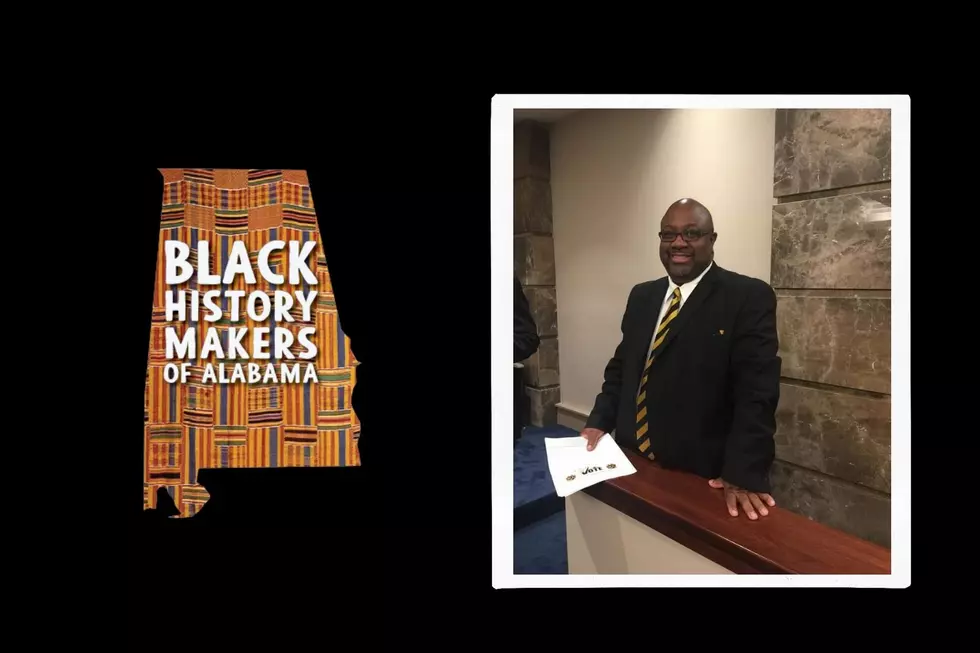 Kenneth Webb is a Black History Maker of Alabama
Kenneth Webb
Kenneth Webb
92.9 WTUG, Praise 93.3, and 105.1 The Block in partnership with Robinson Automotive, the Alpha Phi Alpha Fraternity, Incorporated, Delta Phi Lambda Chapter, the Alpha Kappa Alpha Sorority, Incorporated, Eta Xi Omega Chapter, along with Lanier Automotive, Bryant Bank, and Dixie Motors in Northport, we are proud to salute Kenneth Webb.
Enter your number to get our free mobile app
A native of Chicago, IL, Kenneth Webb is a product of the Chicago Public School System and the Hale County Alabama School System. After graduating from Akron High School, he went on to receive his Bachelor of Arts degree in Mathematics, French and Physical Science from University of West Alabama, and 1st Masters Degree in Mathematics Education and 2nd Masters in Educational Administration from University of West Alabama. He has completed published research in Mathematics from the University of South Alabama. Brother Webb is a Certified Curriculum Consultant for the Leadership and Learning Center based in Denver Colorado.
A 28-year Educator, Brother Webb began his career in the Sumter County School System as a Math & Choral Music Teacher, He later returned to Hale County and taught for 10 years at Greensboro East High School. Brother Webb has served as an Instructional Coach for the Demopolis and Tuscaloosa City School Systems. He has served as a Graduation Coach/Assistant Principal and is currently a Secondary Curriculum Specialist for the Tuscaloosa City School System.
Brother Webb has been an active member of Alpha Phi Alpha Fraternity, Incorporated since his initiation for 29 years. He has held various leadership positions with the Delta Phi Lambda Chapter – from chapter secretary to president, and serves on the Delta Phi Lambda Education Foundation. He has also served on District of Alabama Board of Directors as the Alabama District Recording Secretary and the Area Five Chief Dean. He currently serves the fraternity as chairman of the Adopt-A-School Program Partnership with the Tuscaloosa Chamber of Commerce and Oakdale Elementary School, and as the Chapter Treasurer. He is the current President of the Tuscaloosa County National Panhellenic Council.
He is an ordained Deacon and Director of Music for the Greater New Destiny Baptist Church in Greensboro, AL. He serves the St Paul Baptist District Association as Musical Director for the Matrons Choir. He serves the Alabama State Missionary Baptist Convention as Reviewer/Editor of the Mission, Matron, Crusaders, Red Circle and Sunbeam Guides. He serves the National Baptist Convention USA Inc. as the Faith Based Initiatives Recorder and an active role in the Music & Worship Arts Auxiliary.
LOOK: A history of Black representation in movies
More From 105.1 The Block