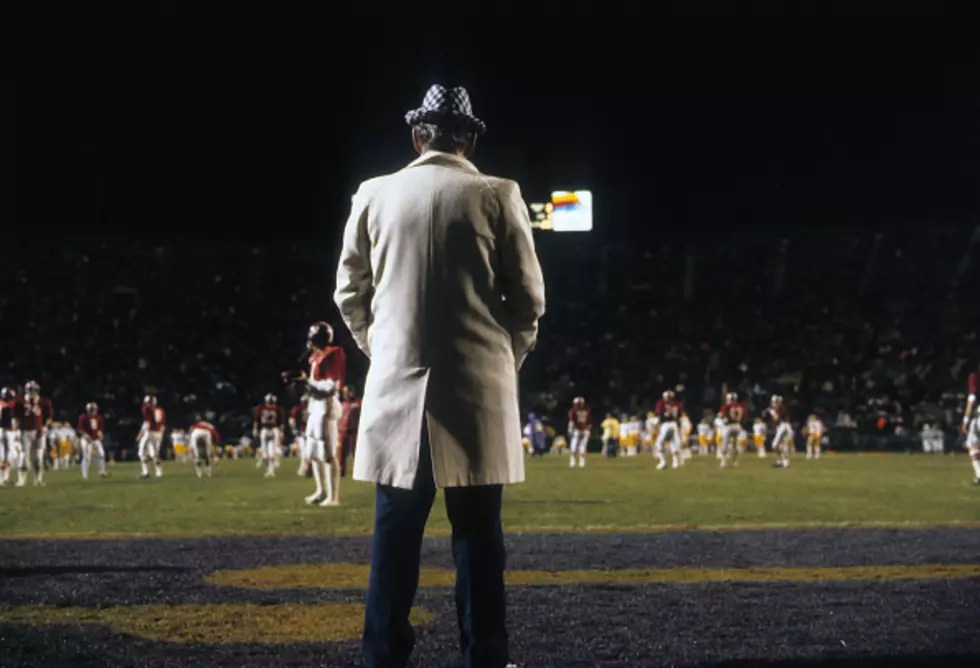 Tuscaloosa, Alabama's Paul W. Bryant Museum Opens New Exhibit Featuring Integrated UA Athletes
Sports Illustrated/Getty Images
The state of Alabama is no stranger to the civil rights movement. As this new exhibit will show, neither is the UA football team.
The Paul W. Bryant Museum has added a new exhibit which recently opened to the public. "Breaking Barriers" had its official opening Friday, October 22nd, 2021 in Tuscaloosa.
This new exhibit focuses on former Crimson Tide Head Coach Paul Bryant's journey to integrate football throughout his career.
Being new to Alabama, this is a story I find particularly interesting. I always knew that Alabama had several important stories dealing with civil rights, but I never thought about how that fight affected the football program.
I recall seeing a video telling the story about September 12th, 1970. This was a day many have said to be one of the most important days in college football history as it relates to race relations. That day at Legion Field in Birmingham, Coach Bryant's all-white Alabama team faced a visiting USC football team with the purpose of showcasing how black players can benefit college programs. USC at the time had many black players on their team.
After being defeated 42-21, it's said that Alabama fans and others got the message loud and clear.
The "Breaking Barriers" exhibit showcases UA's first black athlete Wendell Hudson, John Mithell, the first black football player to take the field, and many others who were trailblazers for UA.
Visit the Paul W. Bryant Museum's website to learn more about the new "Breaking Barriers" exhibit.
Top Stories From The Tuscaloosa Thread (11/01-11/07)
10 Insane Alabama Laws You Probably Broke Today
Alabama's 25 Highest Paying Jobs
More From 105.1 The Block