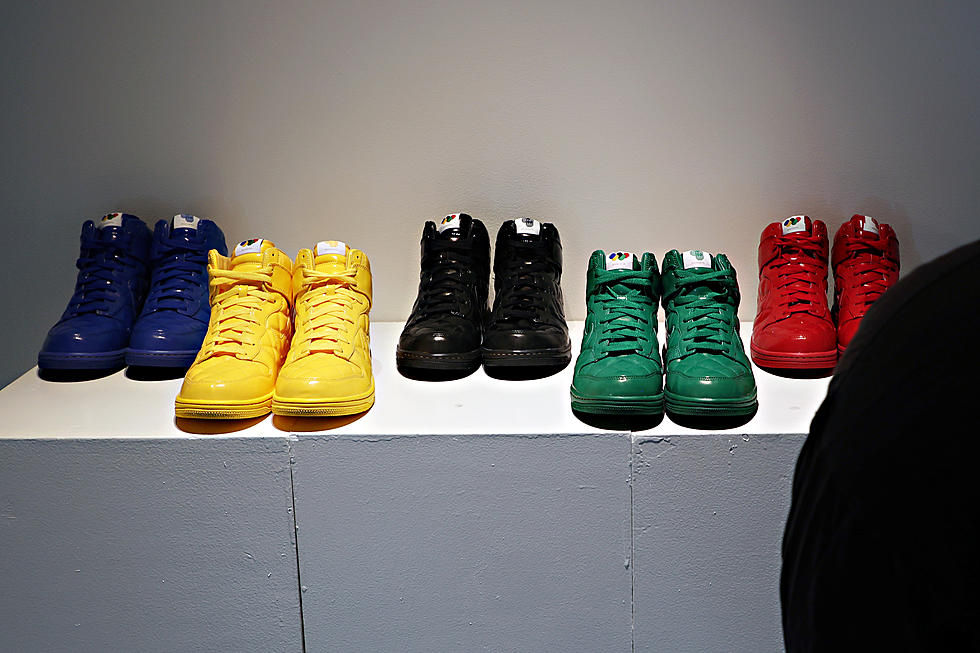 This Expensive Sneaker Perfectly Defines Alabama's Style
Getty Images
The results from this report may surprise you. We've found the most popular sneaker in Alabama right now.
Ok, so full disclosure and no disrespect to anyone in Alabama but I didn't think sneakerheads were even in the state. Coming from Florida, I envisioned Alabama to be this very country and rural state. I thought it would be 30 miles to the closest grocery store and everyone had their own 5 acres of land. After I moved here I found that not to be true but I seen boots everywhere!
At every turn, I saw people with cowboy boots on. In the grocery store, at the gas station, out in bars too! Seeing people rock sneakers were never something I thought I'd ever see. After a time, I started seeing some real sneakerheads, especially in Tuscaloosa.
I was recently out at a station event in the University mall and sparked a conversation with someone I think is one of the biggest sneakerheads in West Alabama. I told him how I had just begun to dive into the world of sneakers. Growing up, my family couldn't afford to buy us $100 pairs of shoes and I just accepted it to be normal until recently in my life.
Now that I know people in Alabama do love sneakers, the question is, which one do they love the most?
According to a recent report by The Sole Supplier, the most popular shoe brand in Alabama is Yeezy. As a Kanye West fan, I'm not really upset about this. although I don't own a pair of his very expensive shoes (yet), I like the fact that people in Alabama love his shoes so much. The report also revealed that the most popular shoe in Alabama is the Yeezy Slides.
The Adidas site says that these slides have a recommended retail price of $55 adult, $45 kids, $35 infant. I've seen these slides sell for $230 all the way to over $400!
The Sole Supplier got their results using monthly and yearly US and global search volume data. If you'd like to see the full results on this report on The Sole Supplier, click here
CHECK IT OUT: See the 100 most popular brands in America
50 Famous Brands That No Longer Exist
KEEP READING: See the richest person in every state
More From 105.1 The Block