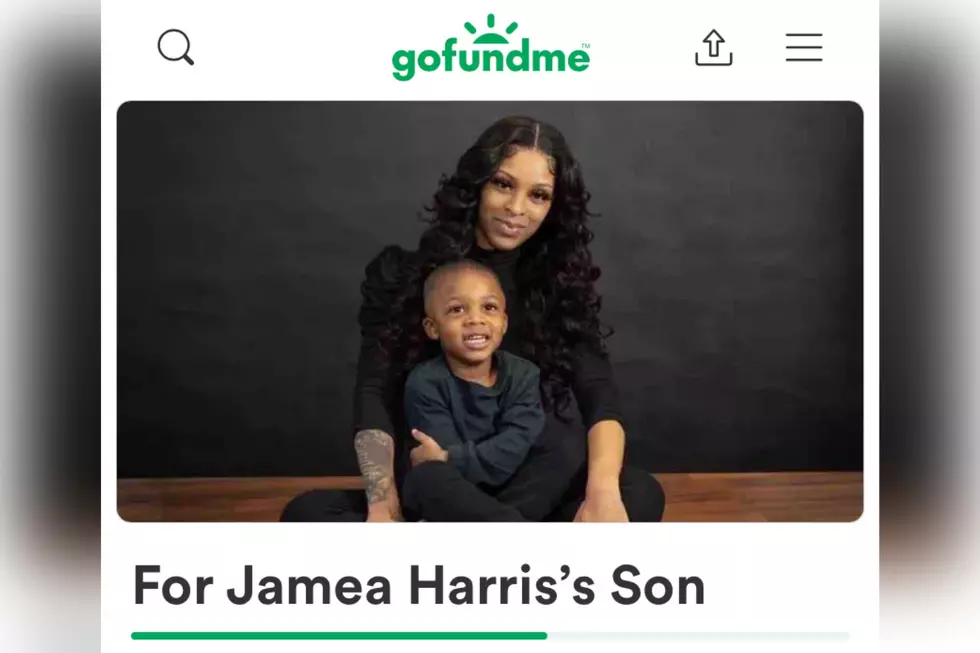 GoFundMe Created For Tuscaloosa Strip Shooting Victim's Son
Canva| GoFundMe
Early Sunday morning on January 15th, a minor altercation on the Tuscaloosa Strip led to bullets flying and the life of 23-year-old Birmingham woman Jamea Jonae Harris being taken.
Jamea was a mother of a 5-year-old and as a result of the violence that took place that early morning, her son will have to grow up without a mother.
After the tragic loss of Jamea Harris, those close to her are looking to make sure her son Kaine is being taken care of following the shooting.
DeCarla Heard has created a GoFundMe to help assist with the care of Kaine.
The description of the GoFundMe mentions that Jamea was loved by all and had a heart of gold.
Kaine's mother Jamea Jonae Harris was the passenger in a vehicle that was struck by gunfire after an argument on the Strip.
Michael Lynn Davis, age 20, from Charles County, Maryland, and Darius Hairston Miles, age 21, a member of the University of Alabama men's basketball team have been arrested and charged with capital murder.
Attorneys for former Alabama men's basketball player Darius Miles have released a statement after he was charged with capital murder Sunday, saying he and his family are "heartbroken" over the incident.
The University of Alabama athletics staff released a statement, saying Miles has "been removed from campus and is no longer a member of the Alabama men's basketball team."
If you'd like to donate to the GoFundMe created to assist in the care of Jamea's son Kaine, click here. 
All Homicides Investigated So Far in Tuscaloosa County in 2023
A regularly updated list of the Tuscaloosa Thread's coverage of all homicides in Tuscaloosa County in 2023.
Top Stories from the Tuscaloosa Thread (1/9 - 1/16)
20 of the Top Stories published by the Tuscaloosa Thread during the week of January 2nd, 2023.
13 Most Notorious Crimes in West Alabama
Murders, hostage situations, and a peanut butter jailbreak--take a look at some of the most shocking crimes in Tuscaloosa, Northport, and West Alabama.
More From 105.1 The Block