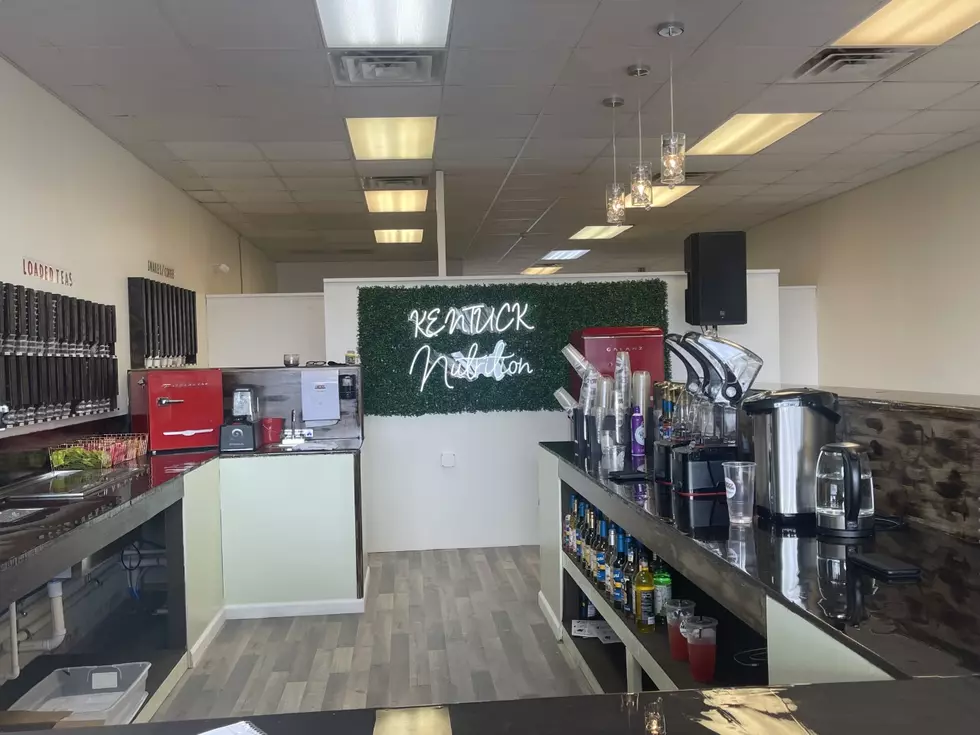 Kentuck Nutrition Officially Opens In Northport
DreDay, Townsquare Media
There is a new business in the city of Northport aiming to bring better health choices to the area.
Kentuck Nutrition held its grand opening event Saturday with guest appearances from Northport elected officials, University of Alabama football players Javion Cohen and Chase Davis, and UA Track and Field member Jonathan Martin.
"We're always very excited to see a new business open in Northport. Especially in District 5," said Northport City Council President Jeff Hogg.
"This was an in-fill opportunity that was well captivated by a vision that Miss Kathy [Logan] had and it's a very much needed service for our citizens."
Located at the Shoppes of Northport near the intersection of Highway 82 and Harper Road, Kentuck Nutrition offers a variety of teas, meal replacement shakes, coffee, and specialty drinks.
Their drinks have options for fruit flavor blends as well as add-ons like vitamins, probiotics, fat burners, biotin, collagen, and more.
Kathy Logan, Owner of Kentuck Nutrition begin this business venture after a suggestion from a friend and after 6 months of intense research and planning, she officially launched in Northport.
"I want to bring better health and I want to bring in different types of things pertaining to nutrition," said Logan.
"Teas, shakes, maybe even meal replacement plans," are all things she hopes customers will come in and enjoy.
"It feels amazing. Really amazing," said Logan during the grand opening event for Kentuck Nutrition.
"I like the fact that they didn't come in and just leave. They came in and hung out. I love people. I don't meet strangers."
You can learn more about Kentuck Nutrition on its Facebook page. 
Tuscaloosa Restaurants and Businesses That Opened in 2022
New Year... New Tuscaloosa restaurants and businesses! 2022 welcomed in some great spots for shopping, good eats and business in the Druid City area.
Here are 18 restaurants and businesses that have opened since the start of 2022.
Take a Look at Some of Tuscaloosa's Best Holiday Light Displays
To submit a photo for the gallery, and chance at the $1000 prize, make sure you click on the "Light Up Tuscaloosa" tab at the top of the page!
Top Stories from the Tuscaloosa Thread (11/21 - 11/28)
12 of the Top Stories published by the Tuscaloosa Thread during the week of November 21st, 2022.
More From 105.1 The Block